The BoatHouse Paddle Club (BHPC) will host several races over the upcoming Spring Break season. During the Spring Break RUN/SUP Race Series, there will be four Friday race days, with two wave times each day.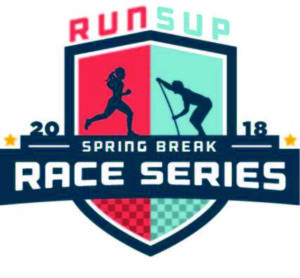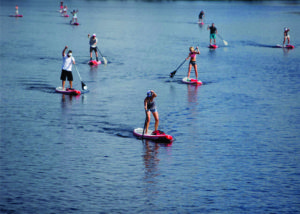 "This race is a 'pop-up' style event. We want to accommodate for RUN/SUP's growing popularity among all ages during spring break," says Dru Sandy, BHPC program director. "We love hosting the event."
The RUN/SUP races are comprised of a one mile trail run and a one mile stand up paddle board (SUP) competition. The race starts from the BoatHouse Paddle Club, RUN/SUP's flagship location in WaterColor. The participants will transition from a trail run to a stand up paddle board onto Western Lake. Western Lake is a coastal dune lake known for flat water paddling conditions.
"Trail running and SUP have become a destination sporting event with the introduction of RUN/SUP. Our race is the only flat water and trail running race of its kind because of our location on Western Lake," says Tom Losee. Losee has been a lifelong runner and a pioneer of stand up paddle boarding as a cofounder of YOLO. Losee has fine-tuned the RUN/SUP experience for a wide audience, ranging from ages 7 to 70.
The race is $30. A RUN/SUP paddle board will be provided for all participants.
To sign up for a race, please visit runsup.com/races. The RUN/SUP flagship location is at The BoatHouse Paddle Club, 250 WaterColor Boulevard West in WaterColor. (850) 419-6188. The RUN/SUP Retail store is located at 20 Gardenia Street, Cottage 2 in Seagrove.
South Walton Life | 30A News, Events and Community Information South Walton Life | 30A News, Events and Community Information READ MORE