By Lisa Cyr
Every summer, my friend Anne and I would ride our bikes to the Bowlerama to play candlepin bowling. One of the few indoor activity places with air conditioning that also served a hamburger, fries and a coke.  We would get a score card and begin playing. .As we played, I remembered the feeling of how I threw the ball, where I focused my gaze, the sound of the ball correctly landing on the alley floor, plotting our my strategy I was challenged to learn how to play the game skillfully. Anne and I became good bowlers and each of us had our share of wins and losses. Ultimately, we had lots of fun.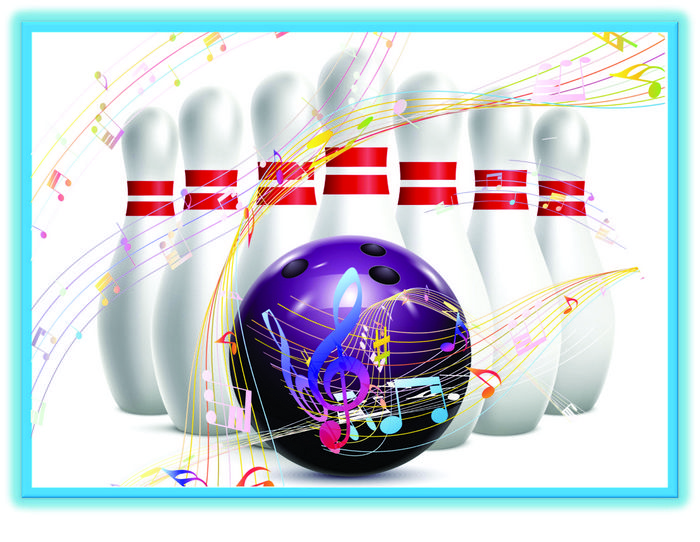 Learning to play a song is very similar to learning to play a game.The number one mindset is that practice is a form of play not work.  It's fun to play and learning is also fun. Before touching the keys of the piano, I look the music over and ask questions such as: "Who is the composer, what is the style of music? Is it a fast or slow song?"  I look for changes, beats per measure, and the "tricky places". I pencil in finger numbers here and there, circle difficult areas, mark off the sections, compare the ending and the introduction. In other words, I LEARN everything I can about it. Then I am ready to begin playing in order to KNOW: where to place my fingers, the feel of the distances between the keys, work out the tricky spots, notice the places where I tend to make repetitive mistakes, follow the tempo, dynamics, and counting.  This is usually a very challenging, slow repetitive process. Just like bowling, it takes a few gutter balls, timing, position of my wrist and body adjustments to finally get a strike.
Once I KNOW the song, I begin to MEMORIZE it. I depend on four different skills. First the muscle memory.  I recall how the key distances feel, the speed, and finger patterns. Eventually, I can perform based on recalling the feeling. Next, I depend on my hearing. I remember how the song sounds. Every note is in my mind because I have already played it slowly. I recall the sound patterns that go with finger movements. I hear the notes in my mind before they are played, which guides my fingers to the correct key. Third I use my musical knowledge to guide me, such as the reading of the notes, construction of the music, chord letter names/numbers patterns, and the theory behind the music. Theory is what makes simple places simple, and tricky areas easier to recall. Last, I begin seeing the music in my mind.  Taking a mental picture of the difficult areas.
Next, make the song "yours." This happens when I have confident control and can then FOCUS on personalizing with the music by performing it with a relaxed enjoyable sound. Finally, Plan your ending. Ask yourself how's this going to end? Review the last few notes extensively. Choose memory points you can jump to within the piece in case you get lost. Decide to smile and portray confidence no matter what. Finishing the game with a positive attitude is important. Remember you are playing.
Anne and I became good bowlers because we chose to have fun learning, took the initiative to ride our bikes to the alley, challenged ourselves to improve, and looked forward to play/practice on a weekly basis every summer. I suppose the burger and fries were a good reward too.
At Studio 237 Music School, the season for musical learning begins on August 1st.Our gifted teachers are excited to help people of all ages learn how to play an instrument.  Any month you are ready, give us a call and we will match you with a teacher on the instrument of your choice: guitar, ukulele, voice, songwriting, violin, piano, drums, trumpet, clarinet and more.  Call Ray or Lisa Cyr to schedule lessons or to visit the studio at 850-231-3199. Check out our website, teachers, and rates at www.Studio237Music.com.