Local Mortgage Broker and Software Developer Bring Cryptocurrency to the Emerald Coast
DESTIN, Fla. (August 29, 2018)–James Lopez and Bryan Stone have launched Home Financing Corporation Coin (HFC Coin), a company which will harness the power and security of blockchain technology and artificial intelligence to solve real world problems facing the mortgage industry. The HFC Coin platform will ensure that all stakeholders in the mortgage process are taken care of by providing a faster mortgage process, fewer middlemen, smart contracts that mitigate fraud, reduced costs, security, and total transparency.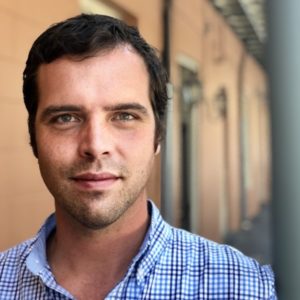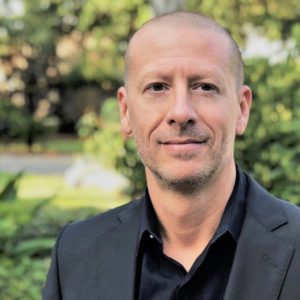 HFC Coin is based in Destinand comes on the cusp of recent popularity surrounding cryptocurrency, a digital asset designed to work as a medium of exchange utilizing strong cryptography in order to secure financial transactions.
Since the release of Bitcoin in 2009, thousands of cryptocurrencies have been created, including those that operate on the Ethereum platform, such as HFC Coin. Ethereum is an open-source, blockchain-based operating system that provides a decentralized virtual machine which can execute scripts using an international network of public nodes. Ethereum enables developers to perform multiple functions without a middleman or counterparty risk.
Co-Founder James Lopez is a multidisciplinary software developer, technology enthusiast, and entrepreneur. He has over 15 years of experience in full stack development, software project management, and database architecture.Additionally, Lopez is the co-founder of event ticketing platform Event Live. Co-Founder Bryan Stone is also an experienced entrepreneur with more than 17 years of experience. However, his specialty lies in the financial services and mortgage industry. After maintaining a successful mortgage branch through the mortgage crisis of 2008, Stone founded his own mortgage brokerage, Stone Home Loans, Inc. Together, they have combined their two specialties into the newest cryptocurrency company along the Emerald Coast, HFC Coin.
"In essence, I wanted to take an old-world industry company and launch it as a new tech startup," Stone said.
HFC Coin is currently in the platform development phase and over the next few months the company will transition to a pre-deployment phase. Lopez and Stone's long-term goal is to completely change the mortgage industry and make it work exclusively for the consumer, as opposed to the current structure that works separate from the consumer's interest by driving up costs and slowing the closing process down.
"Our platform revolutionizes the way consumers interact with the lender and drastically reduces the costs for them," Stone said.  "HFC Coin puts the client in complete control while saving them tens of thousands of dollars."
To learn more about HFC Coin and their services, visit their website https://hfccoin.org.
About HFC Coin
HFC Coin is a mortgage blockchain company that harnesses the power and security of blockchain technology and artificial intelligence to solve real world problems facing the mortgage industry. The HFC Coin platform ensures that all stakeholders in the mortgage process are taken care of. For mortgage investors, HFC Coin is creating a full cycle Mortgage Backed Securities (MBS) platform. By using blockchain technology to collateralize mortgages, investors have total transparency into the underlying assets that make up the MBS. Smart Contracts enable total automation of the MBS payment distribution and mortgage decomposition process. For mortgage customers, HFC Coin uses Artificial Intelligence to eliminate loan officers and transform the roles of loan processors and underwriters. This drastically speeds up the mortgage process, reduces the cost to originate the mortgage and reduces the possibility of fraud. The cost savings are passed to the customers in the form of lower rates and passed to HFC Coin holders as a reward.
HFC Coin was created in the U.S. by co-founders Bryan Stone and James Lopez from Destin, Fla. Stone has been in the mortgage industry over 17 years as a branch manager and mortgage broker. Lopez has been in the tech industry over 15 years as an IT consultant, full stack developer and software project manager. HFC Coin's leadership and advisors span across the globe from Europe to California and include Alan Johnson of LoanXEngine (Colorado), Grant Gulovson (Esq.)(Illinois) and IhorPidruchny of Applicature (Europe).
The post Cryptocurrency to the Emerald Coast appeared first on South Walton Life | 30A News, Events and Community Information.
South Walton Life | 30A News, Events and Community Information South Walton Life | 30A News, Events and Community Information READ MORE