The Witches of South Walton are set to host the 15th Annual Witch Ride on Wednesday, October 31, to support the mission of local nonprofit, the Children's Volunteer Health Network, or CVHN. "Since we started this ride in 2004 with just three riders, the event continues to grow," said Erin Chekaoui of the Witches of South Walton. "Last year, we had 233 riders and were able to raise more than 8,800 dollars for CVHN, and this year, we expect to do more."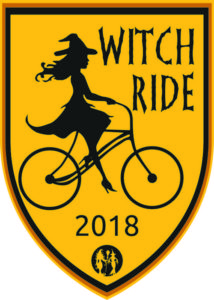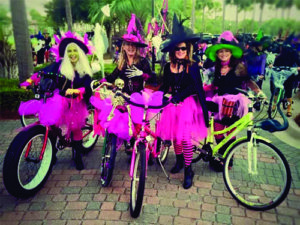 Beginning at 7 a.m. sharp at the Gulf Place Amphitheater, this annual fundraiser will head West on 30A for about 1.5 miles before looping back, around 8 a.m., to finish at Shunk Gulley for the Gathering Brunch. "This year, we have a goal of reaching 10,000 dollars," said Stephen Brinker. "With new sponsorship opportunities, a more cohesive raffle and silent auction, as well as additional riders, we should be able to make that goal a reality." For 40 dollars in advance and 50 dollars the morning of, ticketed riders can expect to enjoy a leisurely morning bike ride followed by the Gathering Brunch, which includes delicious food and beverages from Shunk Gulley. Plus, there will be the opportunity to win incredible raffle and silent auction items. Those participating can bring their own bike or rent one from Big Daddy's Bike Shop. All participants should be at the Gulf Place Amphitheater by 6 a.m. the morning of the ride. "We have participants come in town from all over the country, and every year, riders rave about how much fun this event is," said Carol Stafford. "Nothing gets you in the spirit of Halloween like dressing as a witch and riding your bike down Highway 30A. We get lots of honks and give lots of cackles!"  To purchase your ride ticket or learn more about the Witches Ride, Gathering Brunch, or Pre-Flight Witch Night and Witches Brew, visit www.WitchesOfSouthWalton.com or on Facebook: Witches of South Walton.
The post The Witches are back to support CVHN with Annual Witch Ride on Halloween appeared first on South Walton Life | 30A News, Events and Community Information.