Silvia Madriaga and the Klear Kanoo company is excited to introduce their newest Klear Kanoo model. This boat is clearer than ever! No aluminum frame to impede the clear views around and below and comes with 2 hard, clear and comfortable seats. They even come with 2 clear paddles! Can be used as a one or two seater!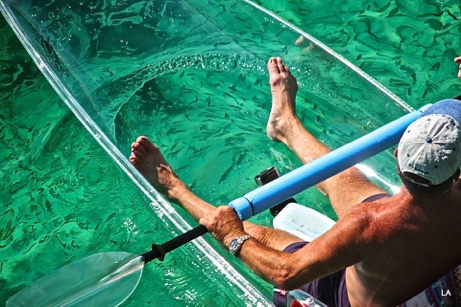 The boats are easy to maneuver, "any age or skill level can Kanoo," says Silvia. They're made of super strong and durable Polycarbonate (the same stuff they make fighter jet canopies from).They're only 39lbs and super easy to carry! Even 2 children can carry it. It's the most fun, coolest and easiest way to paddle the Emerald Coast! Silvia says "It's a truly magical experience! They're perfect for our clear waters and the Artificial Reefs and anywhere you paddle. See Turtles, Fish, Crabs and Dolphin's below your feet. The price is $1600 + tax and Silvia is offering free local delivery as well as a $100 holiday coupon. It's the perfect family gift! See pictures and video at www.KlearKanoo.com or call 850-598-0454 to buy yours today!
The post Klear Kanoo offers Unique Holiday Gift appeared first on South Walton Life | 30A News, Events and Community Information.