By Rick Moore
After Hurricane Michael hit the Panhandle of Florida, a friend of mine gave advice to someone whose house was wrecked. He said to make four piles: a pile to keep, a pile to sell, a pile to give away and a pile to throw away. That sounded reasonable, but it left the person with only 25% of what she had before. Or did it? One month after she took his advice and let go of so much of her stuff, she discovered that she possessed something which had been missing for a long time…space. Once she removed the old, she had space for the new.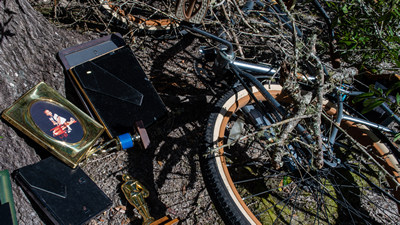 This principle doesn't just work with our possessions. It also works with the emotional "stuff" in our lives. The Disney animated movie "Frozen" features a song titled "Let it go." It's a great title for a song and even better advice for us all on so many levels. Let go of your past failures. Let go of the pain. Let go of the relationships weighing you down. We should let go of negativity, guilt, excuses, and anxiety.
Of course there are also things to hold on to. Good friends, precious memories, our virtues, character, and faith are all worth holding on to. These are the most important things in our lives, but have we made space for them? One such example is the Panama City Beach Campus of Destiny Worship Center. Just weeks after the hurricane hit, in-spite of having part of their building destroyed, the church experienced the highest attendance they have had since Easter Sunday. With so much cleanup, recovery, and restoration to be done, people throughout the area made space for what matters most.
Leaders of organizations also made space for what matters most. Churches worked together as one, sharing resources as they collaborated with agencies and ministries from all over the nation. There were no denominational lines when it came to helping the community. No one church trying to claim credit over another. Just people helping people.
There is a strange phenomenon however which happens only weeks after we clean up a space, whether it be a closet, an attic or a garage. Mysteriously, it becomes cluttered again causing us to scratch our head and ask, "Didn't we just clean this up?" Stuff comes at us fast and before we know it our lives are messy once again. But we don't need to wait for the next storm to remove junk from our lives. It should be an ongoing process. For those who would like to sell some of your stuff, check out online companies like eBay or Craigslist. The traditional method of selling items at your home is usually called a rummage sale, garage sale or yard sale. Up in New England they call it a tag sale. Driving up and down Highway 98 one can easily find over a dozen drop off locations to leave items to be donated. For those who would like to get rid of some emotional "stuff", there are many locations throughout the Emerald Coast where you can "drop off" anything weighing you down. We call them churches.
Rick Moore is communications for Destiny Worship Center in Miramar Beach.
The post Let It Go appeared first on South Walton Life | 30A News, Events and Community Information.
South Walton Life | 30A News, Events and Community Information South Walton Life | 30A News, Events and Community Information READ MORE