Fishing Beach to Bay with Kayla
One of the most popular reasons to visit the 30A and NW Florida area is the diversity of fishing. Visitors might assume that most fishing is offshore in the Gulf of Mexico via charter boat from Destin or Grayton Beach. In fact, with the Choctawhatchee Bay linking to large  rivers that feed the bay, fresh water brings food for the local baitfish. Our new program features Kayla Burleson, who spends her time in between fishing by educating and helping customers at Bay Baits on 331. The 30A Television show is busy at work filming fishing segments with informative tips, tricks and all around fishing methods to target the various species of fish.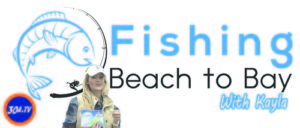 From Pompano to Redfish, deep sea and inshore on the bay, Kayla brings her fishing talent and knowledge to 30a TV. "I have been fishing since my grandpa first taught me, and its going to be a fun time, said Kayla. I will be spending time chasing what's hot to catch, how and where to catch them, sharing a few secrets- but not all of them (wink)." The programming will also cover some of the rules and regulations for fishing the area, such as the size and time of year. Once caught, you will want to know how to filet and cook the fish, and there will be no shortage of tips and tricks on making your catch delicious. Kayla fishes via kayak in the Choctawhatchee Bay – which has a twice-daily exchange of freshwater and saltwater, which means that all types of fish are found there. You can catch Speckled Trout and Striped Bass, but you can also catch Redfish, Grouper, Flounder and Spanish Mackerel. Kayla says, "A day at the beach surf fishing takes a little planning. You can catch inshore species from local favorite pompano and redfish, to bluefish, flounder, sea trout, and sometimes even sharks. It is also a good way to spend a day at the beach. Try to find a spot where there are no people in the water. Just watch the show on 30A Television (www.30a.tv)  and I will tell you all about it ! "
30A TV Broadcasts in 9 counties of the NW Florida Panhandle, nationwide on Roku Web TV, Amazon Fire TV, Google Play, and at www.30a.tv  – Download our free Iphone and Android apps to watch live.30a Media remains committed to innovating and providing our viewers with the content they are asking for.
Phone -1-877-30aTV-48.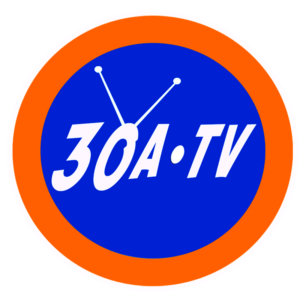 The post What's on30A TV appeared first on South Walton Life | 30A News, Events and Community Information.
South Walton Life | 30A News, Events and Community Information South Walton Life | 30A News, Events and Community Information READ MORE