Do you want to greatly improve your success and start off the New Year in a new direction! You may want to visit the new Beachworx, located in Destin Commerce Center at 34990 Emerald Coast Parkway directly across from Destin Commons.  Find out how Beachworx can help lessen your expenses, increase your revenue and expand your business network.
"Seeing is believing!" says Andy Poveda, Director of Sales and Community Management for the young start-up. "You really need to to tour Beachworx, in person, to familiarize yourself with our facility and learn about the flexible and affordable memberships," says Andy.
Beachworx is offering beginning of the year discounts on a series of amenities, including
private offices
dedicated desk
state of the art conference rooms
co-working space
virtual offices
All the above as well as an a la carte menu of administrative services and an exquisite space for hosting networking events.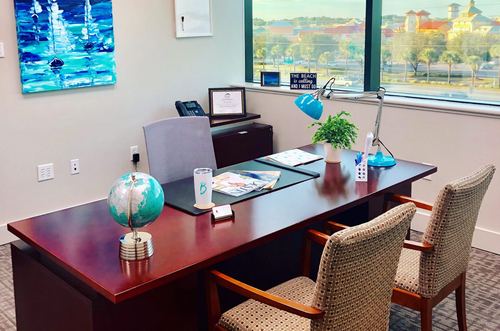 Beachworx has quickly become the place of choice in which many Okaloosa and Walton County businesses that utilize the facility to host offsite meetings and networking groups. In recognition of this, Beachworx members recently formed beachNETworx, a networking group comprised exclusively for Beachworx members to collaborate unlike any other place along the Emerald Coast. Those benefits include
Business to business marketing and engagement of services, team building, professional mentoring, seminars and workshops.
Beachworx app contains membership directory with member profiles, community board for postings and online booking of meeting spaces.
Member spotlights in Beachworx robust social media outreach
Advertisement placement available on high profile digital pylon monument sign.
All resources at Beachworx can be customized to meet the specific requirements of each member, and are adaptable to meet changing needs over time. Co-working facilities are rapidly becoming a necessity for small, mobile individuals and small businesses, and now Walton and Okaloosa residents will have the co-working option nearby. Visit www. thebeachworx.com, and their social media platforms @thebeachworx.

The post New, Innovative Coworking Facility opens in Destin! appeared first on South Walton Life | 30A News, Events and Community Information.
South Walton Life | 30A News, Events and Community Information South Walton Life | 30A News, Events and Community Information READ MORE