The South Walton Children's Chorus, or SWCC, has opened registration to music-loving children between the ages of 9 and 13 for its Spring season. The program provides children in the area with an opportunity to learn music fundamentals, like reading music, and build their vocal ability and strength all the while developing lasting friendships, greater social skills and confidence. "The arts, and music in general, are extremely important to any community. In particular to this area, we need more opportunities for kids to get involved in music," Director Kara Bishop said. "Music brings people together in tragedy and in celebration. It adds so much to our community, making it unique and special." Now entering its fifth season under the direction of internationally acclaimed opera singer Kara Bishop, this program continues to grow. It originally began just over a year ago with just seven students, but it now boasts more than 30 children and continues to be invited to perform at elite events, such as the Henderson Tree Lighting. "We would love to continue this excitement for music education," Bishop said. "I'd like to see our children's chorus grow to more than 50 members." Due to the program's fast expansion, the SWCC looks to the community for support through different levels of giving. Its accepting financial support from businesses and individuals, offering various levels and options for giving in its new Patron Package, which can be found on the SWCC Facebook page.
"Our incredible patrons make this program possible," said Bishop. "With community support, we're able to provide scholarships and purchase necessary components to keep this program running properly." Children in the program rehearse once a week, beginning on Feb. 11, at Christ the King Episcopal Church on 393 North in Santa Rosa Beach each Monday from 4 to 5:30 p.m., and the program concludes with a Spring Concert to showcase the skills learned.
Space is limited. Registration is $75 per child and closes on February 1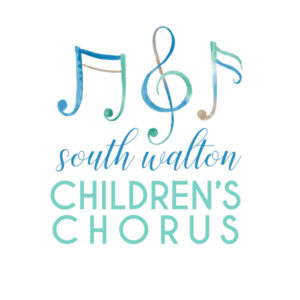 The post South Walton Community Chorus opens registration for Spring season appeared first on South Walton Life | 30A News, Events and Community Information.
South Walton Life | 30A News, Events and Community Information South Walton Life | 30A News, Events and Community Information READ MORE