From our Family to yours welcome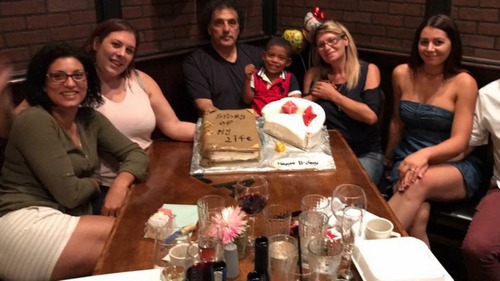 It didn't take much for Pino Tozzi to decide to sell his successful businesses in Rome Italy, uproot his young family and emigrate to America. Just a vacation to Destin in 2005. Francesca, Pino and Wife Stephania's second daughter, remembers the moment well. "When daddy came home from vacation, the first thing he said was, "we're moving to Destin. What could we say? Ok!" We began applying for our working visa's, coffee shop, pizza shop and arcade and we moved to Destin in 2009." The first 'La Familglia' Restaurant also opened in 2009 and was located on Harbor Boulevard. In 2012 a second location was opened in Destin Commons. After a health scare slowed down Pino, the Family decided to relocate to the Island Palms Plaza next to Walmart. "We cater to locals," says Francesca, "our new restaurant is comfortable, lots of parking and relaxed. No more hustle and bustle, just relaxed." No doubt the location is comfortable and inviting, an ambiance reflecting the Central Italian heritage of the owners. There is indoor and outdoor seating as in the past.
The menu has changed a bit, but the core of the menu remains. La Famiglia has earned a reputation for serving some of the finest homemade Italian dishes on the Emerald Coast,  including this writer's favorite: Veal Parmesan, (Best I've tasted so far!) Homemade Pastas & Raviolis, Antipasto, all served with your choice of red or white sauces.
La Familglia has always been known as a local favorite for authentic, brick oven Italian pizza, topped with a variety of traditional and specialty ingredients, including the Margherita, a classic combination of tomato sauce, mozzarella cheese, sliced tomatoes and fresh basil. Another favorite is the Deliziosa, a red sauce based pie topped with mozzarella cheese, pepperoni, sausage, black olives, green pepper, onions and mushrooms.
Hungry yet?
Other specialty pizza's include Amore di Carne, Arugulaortolana (eggplant, zucchini, mushrooms)
Capricciosa, 4 Stagioni, the Diavola (spicy), Frutti de Mare (seafood), Mare a Monti (half sausage, half seafood), Monte Bianco (ricotta cheese, mozzarella, sliced tomato, ham) and Pizza Pollo Pesto (chicken), and Rustica (white pizza with chicken, ham).
Simply a great place to take the family out for a genuine, Italian pizza experience.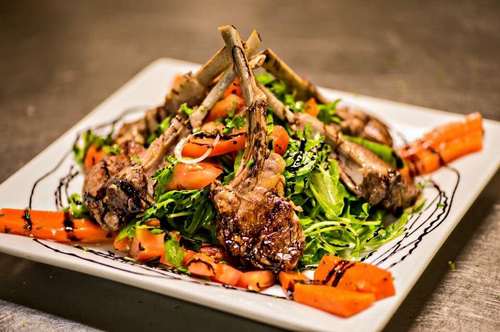 A noticeable change in the menu has been the focus on a specials board featuring gulf seafood baked or steamed, and served with lighter Italian sauces. Some specials we noticed were "Spaghetti Lobster", A Red tomato wine sauce served over spaghetti with Shrimp and lobster tail, and the Lambchops served over Arugula Salas with diced tomatoes and onions, finished with a glaze of homemade balsamic reduction. Definitely sounds good!
LaFamiglia is open Tuesday through Sunday from 11am-10pm, offering a lunch menu till 3pm. The family friendly children's menu is filled choices from cheese pizza, Fettucino Alfredo, and a generous Spaghetti and Meatballs.
Stephania, Francesca, Valentina and Michela invite you to visit their new Destin location
In the Island Palms Plaza, 16055 Emerald Coast Parkway Suite 114. "From our family to yours: Welcome!
The post Spotlight on LaFamiglia Authentic Italian Restaurant appeared first on South Walton Life | 30A News, Events and Community Information.