By Heather Bennett
Ava's attic is more than your ordinary consignment shop. Owners Susan Henry and Courtney Hood are working on making Ava's Attic a "must see" stop for locals and tourists. "We want to be a destination point for Destin," says Susan.
Located on Emerald Coast Parkway in Miramar Beach, Ava's Attic boasts a 13,000 square foot location that includes a consignment shop, a paint shop, and a DIY space. "We're different from any other consignment shops because we have full-time painters that are a part of our staff," says Susan.
The consignment shop has a little bit of everything for everyone. "It's very eclectic here. You can find modern furniture, traditional furniture, coastal furniture, and you can find antiques," Susan says. Consignment runs on a 6 month contract if they determine the piece can be sold. Sometimes the pieces just need a little TLC, and that's where the painters come in handy.
One of the fastest growing markets is customized pieces. "That's our market," explains Susan. Their painters will work to transform dark pieces into more desirable, brighter coastal colors. You can sell your transformed items on consignment, or simply have it painted for yourself if you want to update your own décor. If you find a piece in the store you love, but don't love the color, they can also paint the item to suit your needs. "We want to fill that void where you're looking for that bedroom suite that nobody else is going to have."
With the popularity of transformation shows on HGTV, more and more people are interested in DIY projects, and Ava's Attic is looking to expand their DIY business. You can learn how to paint your own custom pieces with their seasoned painter Katie. She teaches classes once per month on every 3rd Wednesday. You can practice and master techniques on chipped and broken furniture they have before trying it on your own stuff.
Ava's Attic, named after Courtney's first daughter, has expanded beyond their dreams. "A mother and daughter ran with an idea and with all the help and support of this community and its condo owners, we were able to grow it into a much, much larger business," Susan says. "We've been blessed with great consigners and great customers, people who come back time and time again."
Make Ava's Attic your next destination. You can stop in to see all they have to offer at 12889 Emerald Coast Parkway in Miramar Beach. You can also visit their Web site at www.avasatticindestin.com.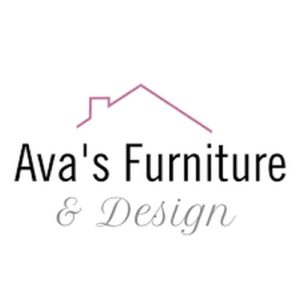 The post Ava's Attic is a Transformation Destination appeared first on South Walton Life | 30A News, Events and Community Information.
South Walton Life | 30A News, Events and Community Information South Walton Life | 30A News, Events and Community Information READ MORE