By Tad Hunter
Spring is returning and with it the traveling public will soon be coming to dip their toes in our Emerald waters and sugary sand. Commercial and residential development are going strong from Destin through Panama City Beach. Several new hotels and apartment complexes are coming out of the ground quickly and their rooms are in high demand. Residential real estate in Miramar Beach and Sandestin (area 15) has had 56 sales through the time of this writing plus 99 properties under contract. The sold listings closed at an average of $493k and 96.8% of the list price in 125 days on market.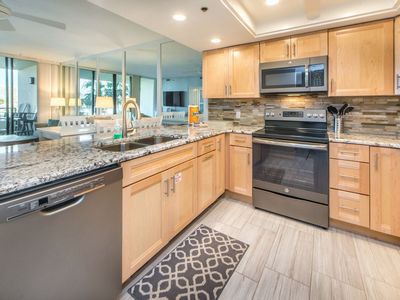 2018 was a record year for tourism in Walton County. According to data on the Visit South Walton website, there was an 8.8% increase in the total number of people visiting South Walton in 2018 over 2017. The total number was more than 1,025,000 people. RealJoy Vacations is expecting this year to be up again after experiencing exciting growth in January and February with booking up over 38% over the same period in 2018. Early Spring bookings to RealJoy properties are trending up 12.5% as well. We see both occupancy and rates increasing in our early bookings. The revenue per available night has been increasing this winter and early spring.
Tourists spent more than $820,000,000 in Walton County on rooms, restaurants, and shopping in 2018. The larger economic benefit exceeded $1.2 billion to the area. This tied in closely with the increase in "nights" that travelers booked. The room nights and economic benefit were both up 15% over the year before.
The profile of the average traveler was a 55 year old female who drove to the area and stayed for 6 nights with a group of 5.5 people. 17% of the Spring families were first time visitors while interestingly, 38% of the people had been here 10 or more times. The median income of our visitors was $164,000. Nearly half of the Spring traveling public came from four states: Georgia, Alabama, Tennessee, and Texas. They spent an average of $875/day, an increase of 7.5%.
The profile of the summer traveler as compared to the spring: A little younger (51), a little wealthier ($177k median income), in a larger group (6.1 persons), and spent $944/day.
One idea, well executed, can change your life forever. Tom Hill
Tad Hunter is a partner in the RealJoy Vacation company serving over 400+ owners of investment properties along the Emerald Coast. He is an agent with LAH Real Estate on 30A. Tad and his family are residents of Sandestin. The information used was from the Visit South Walton 2018 Visitor Tracking study. The full report is available at www.visitsouthwalton.com
The post Spring is Upon Us: Tourism is Springing appeared first on South Walton Life | 30A News, Events and Community Information.
South Walton Life | 30A News, Events and Community Information South Walton Life | 30A News, Events and Community Information READ MORE