By Whitney Lee
Destin locals and neighbors, Camden Ford and Aaron Barnes, spent many a night in their backyards in Indian Bayou, taking in the sunset views and enjoying a nice cocktail. The two became friends over time and stumbled upon a mutual passion for whiskey. They spent hours talking about how it was made and the science behind it all. With Aaron's knowledge of brewing and Camden's background of business start-ups from his history in Silicon Valley, the two came together to establish a distillery founded upon the principle of "truth in spirits."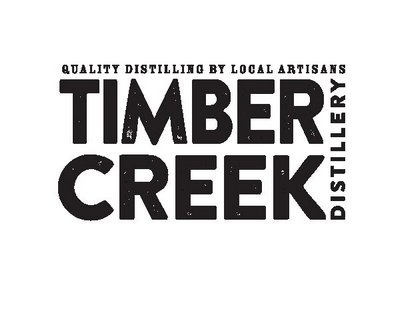 The two needed considerable space for the project, so they planted Timber Creek Distillery on Aaron's family farm in Crestview. Their vision of creating a "True Florida Spirit" is simple – take the best local fruits and grains and turn them into the finest craft spirits. Cam and Aaron stayed true to the principle they envisioned those years ago and take pride in hand making every batch and hand bottling every bottle. Two years later, this dream is a reality, and Timber Creek Distillery is now the most awarded craft distillery in the state of Florida and the brand is on shelves in stores across Florida, Alabama, and soon to be more.
So, what did they mean, "Truth in Spirits?" Well, the more Camden and Aaron learned about the process of creating spirits, they realized that the big brands of spirits that most Americans drink, don't actually make their own product. It's all outsourced and most of the true flavors of the ingredients are stripped in the filtering process. The distillery features a custom designed still, modeled after distilleries in Scotland. Their goal is to ensure the highest level of preservation during the filtering process. This allows the bold flavors of the raw ingredients to shine through.
What is the criteria for being a "True Florida Spirit?" Timber Creek Distillery uses local ingredients in all of their products. The Florida Panhandle and Gulf Coast are blessed with awesome local crops that give Timber Creek spirits the pure and delicious flavor notes that are inside every bottle. Gulf Coast Cane Molasses sets their rum apart, while red soft Winter Wheat and Florida 401 Black Rye are among the ingredients used in Timber Creek vodkas and whiskeys. Next summer, they plan on expanding their local crop selection to feature some of the vibrant local fruits like strawberries, blueberries, plums, and more. The use of these ingredients and the filtering process are the key differences between craft distillers and their mass-produced counterparts.
Timber Creek Distillery currently offers 10 spirits including vodka, gin, four whiskey varieties, and four rums. Their number one selling Apple Pie Rum is spiced with apple juice concentrate, vanilla, cinnamon, and raisins giving it the simply sweet spirit taste with no artificial flavors added. TCD also crafts Florida Clear and Dark rums, and a Coffee Rum made with real cold brew local coffee, sourced in Navarre. Being the whiskey connoisseurs that they are, Cam and Aaron made sure Timber Creek had an exciting whiskey variety among their spirits. TCD's whiskey comes in four options – Florida Whiskey, Florida Single Malt, Black Rye, and Southern Reserve, each with their own unique blend of notes and finishes from the Missouri Oak barrels used in their aging process.
Tours are hosted up at the distillery several times a week and the guys truly enjoy meeting with each guest personally and showing the process. And of course, guests get to sample all of the product! Head to TimberCreekDistillery.com to read more and to set up a time for a free tour. Timber Creek products can be purchased at several stores locally including Beach Liquors, ABC Fine Wine & Spirits, Paradise Liquors, Wal-Mart, Winn Dixie, Publix and more. You can also connect with the Timber Creek team on Facebook, Instagram and Twitter to find out at which festivals and events they will be pouring and the locations for weekly tastings.
The post The Art of Whiskey Making appeared first on South Walton Life | 30A News, Events and Community Information.
South Walton Life | 30A News, Events and Community Information South Walton Life | 30A News, Events and Community Information READ MORE