Sacred Heart Health System, part of Ascension, and the St. Joe Company, held a groundbreaking ceremony today to mark the beginning of construction of a new Ascension Medical Group facility in the Watersound Origins community in South Walton County.
The new healthcare facility will be located along Highway 98 at the entrance of the Watersound Origins community, 20 miles east of Sacred Heart Hospital on the Emerald Coast.
The facility includes a 6,700-square-foot multi-specialty clinic that will offer primary care, pediatrics and OB/GYN services. The blueprint allows for future expansion up to 13,000 square feet of space for additional specialty care. Future commercial activity planned at the Watersound Origins community includes retail, restaurant, and office space.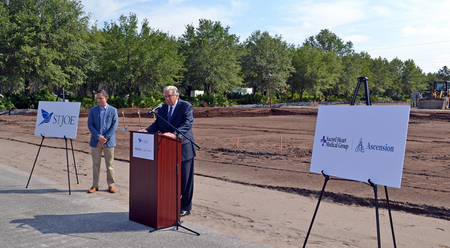 "South Walton has seen rapid growth in the past 30 years, and it's only expected to continue," said Roger Hall, president of Sacred Heart Hospital on the Emerald Coast. "This new facility is part of our outpatient growth plans and supports our Mission to increase access to personalized, high-quality healthcare in the communities we serve. St. Joe's forward thinking and planning to include convenient access to exceptional healthcare has set high-quality standards for this truly great community. It's a great day and we are very excited."
With construction of the facility now underway, the estimated completion date is projected for Spring of next year.
"We are pleased to continue our relationship with Sacred Heart to provide quality and accessible healthcare services to Watersound Origins homeowners and the residents of South Walton County," said Jorge Gonzalez, President & Chief Executive Officer of St. Joe.
The connection between Sacred Heart and the St. Joe Company dates back more than 18 years when St. Joe generously donated land for the site of Sacred Heart Hospital on the Emerald Coast which opened 15 years ago in Miramar Beach.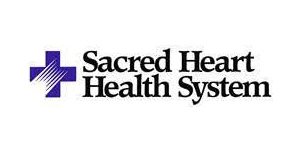 The post Sacred Heart and St. Joe Break Ground on New Facility at Watersound Origins appeared first on South Walton Life | 30A News, Events and Community Information.
South Walton Life | 30A News, Events and Community Information South Walton Life | 30A News, Events and Community Information READ MORE