Short Term Rental Checklist
By Victoria Ostrosky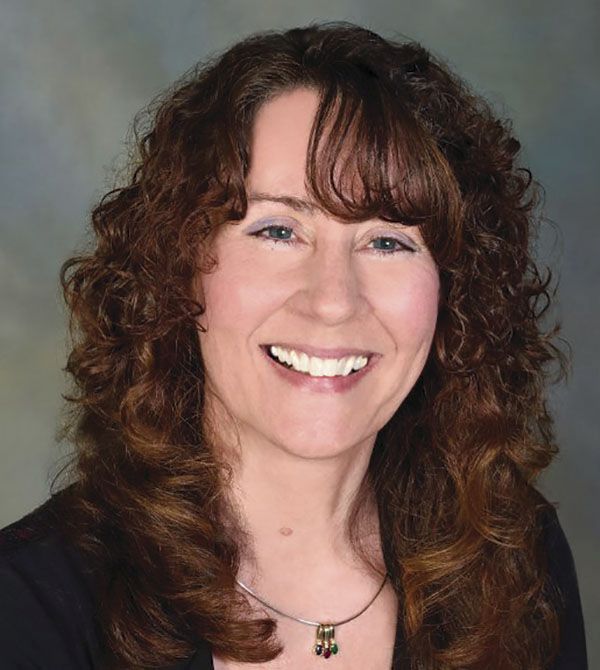 "Good morning, this is Jenny, how may I help you?" Jenny enjoyed her job at a local vacation rental management company. It was a booming business, keeping her quite busy. For Jenny, she loved getting to know her property owners who were wonderful people.
Jack, a new customer, had one of those deep, calm voices over the phone, with a hint of the south in his lengthened vowels. He was finalizing a purchase in one of her favorite communities and asked for some direction regarding insurance. Jenny gave him several options.
A few weeks after the purchase, he stopped by the office to introduce himself, and they struck up a conversation. "First of all, Jenny, I want to thank you for your help," he smiled. "I learned a lot about insurance in Florida I never knew before."
"I'm glad I could be of assistance."
You might think there's no difference in coverage or carriers depending on whether you rent your place out annually, for a week, or for a few nights. But there you'd be wrong.
"What will be the shortest length of time you'll offer your place for rent?"Some carriers allow only annual leases, some a minimum of one-week rental, and a few others allow less than seven nights. You might be wondering why it's all that important. In the world of insurance, all information should be as accurate as possible, so a carrier won't have a ready excuse to deny a claim.
For short term rentals, since they come fully furnished, make sure you have enough contents coverage to replace the furniture, dishes, linens, accessories, decorations, etc. in the event of a loss. Replacement cost is always recommended over actual cash value, since actual cash value depreciates the items for age and wear and tear.
There's also the added liability exposure with rentals. If your weekend getaway renter trips over a rug, falls down the stairs, and breaks his leg, you need to be ready for a possible lawsuit. Most rental property policies offer liability coverage options between $300,000 and $500,000. Depending on the amount of assets you need to protect, it might be beneficial to purchase a separate excess liability policy with coverage limits starting at $1 million or more for your rental property. If the property is titled to you individually and you have a personal Umbrella policy in place, you may be able to add your rental property to that policy. One caveat – if your rental property is titled in an LLC, partnership or other entity instead of your personal name, you probably won't be able to add it to your personal Umbrella.  Excess liability policies are an affordable way to obtain extra asset protection.
Many resort communities allow the use of golf carts within their boundaries, and if you own a golf cart for use by your renters, you'll need to have the correct type of golf cart insurance. A golf cart policy written for your own personal use is not the same type of policy and any use by a renter would be excluded. You would need to purchase a commercial liability policy designed to cover the rental exposure and use by your renters.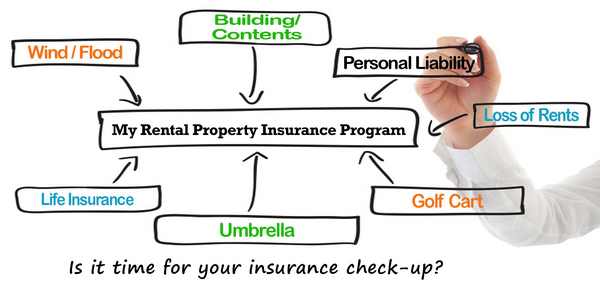 And, of course, you don't want to forget about flood insurance. It's as important to have a flood policy on your primary residence as it is on your rental properties, and one should consider purchasing limits to the full replacement cost of the dwelling and contents.
When it comes to short term rental insurance, always speak with an insurance professional, and make sure you have the coverage you need to make your rental experience a successful one.
The post My Rental Property Insurance Program appeared first on South Walton Life | 30A News, Events and Community Information.