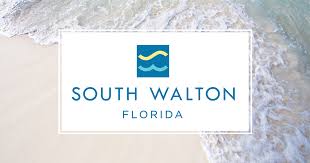 With summer in full swing in South Walton, there's plenty of fun in the sun to enjoy. From craft beer festivals and live music to family friendly movies and unique dining experiences, see what's going on around town. For more events, you can always visit www.visitsouthwalton.com.
Aug. 7: Sandestin Family Fishing Tournament: 12-1:30 p.m.
Head out to the Baytowne Marina and see if you can reel in the big one at Sandestin's Family Fishing Tournament. The family that catches the biggest fish (must bring photo proof to bait shop) wins a prize. 9300 Emerald Coast Pkwy., Miramar Beach, (850) 622-1038.
Aug. 10: Autos in August at The Village of Baytowne Wharf: 11 a.m.-4 p.m.
Join The Village of Baytowne Wharf and Emerald Coast Customes for a day of fun, sun, and cars. Prizes will be awarded. Visitors are welcome to walk around The Village of Baytowne Wharf and look at the cars. 9300 Baytowne Wharf Blvd., Miramar Beach, (850) 267-8000
Aug. 22: 6th Annual FFT Stock the Pantry Party: 5:30-7:30 p.m.
Mark your calendars and start your food drives! The 6th Annual Stock the Pantry Party will be Aug. 22 at the Santa Rosa Beach Pantry. To register your team in the food drive competition please email Support@fftfl.org. 132 Market Street, Santa Rosa Beach,  (850) 290-4056
Aug. 29: 6th Annual Stake & Burger Dinner: 6-9 p.m.
Join the Boys and Girls Club of the Emerald Coast for the 6th Annual Stake & Burger Dinner at the Hilton Sandestin featuring keynote speaker and NFL Hall of Famer, Derrick Brooks. General admission tickets are $125 and include admission to this event, a build your own burger bar, a drink ticket the opportunity to win and bid on incredible raffle and silent auction items. VIP tickets are $175 which include all that the general admission tickets provide plus admission to the VIP reception. The reception is set for 5-6 p.m. until the start of the event and gives attendees the opportunity to mingle with one of the best linebackers in NFL History. 4000 S. Sandestin Blvd., Miramar Beach,  (850) 278-6758.
Aug. 27: The Next Big Thing: 8 a.m.-5 p.m.
Join the Walton Area Chamber of Commerce for The Next BIG Thing at Sandestin Golf & Beach Resort. At this event over 350 attendees will come together for a fun day of networking, professional development and inspiration.
The event will showcase dynamic speakers, addressing topics beneficial to empowering women professionally and personally, emerging and existing entrepreneurs and leadership development. Attendees will have the opportunity to hear two national keynote speakers and attend four TED Talk-style breakout sessions.
Enjoy a delectably tasteful breakfast and lunch as well as a cocktail hour to conclude the day. Cocktail hour will feature delicious appetizers. An exhibitor showcase will be featured where you'll have the opportunity to shop from local businesses.  9300 Emerald Coast Pkwy., Miramar Beach. Call (850) 267-0683.
Aug. 29: Dog Days of Summer at Grand Boulevard: 6-8 p.m.
Grab your fur-baby and join Grand Boulevard for a doggie social in Grand Park where you'll enjoy live music, raffle prizes and plenty of people and puppy treats. Please no prong collars. 495 Grand Boulevard, Miramar Beach,  (850) 837-3099.
The post August Events in South Walton appeared first on South Walton Life | 30A News, Events and Community Information.