By Rita L. Sherwood
What started off as a dental practice on the Destin harbor back in 1999, now has grown into one of the most innovative and professional dental practices in our local area, specifically, "Where the South Comes for Smiles."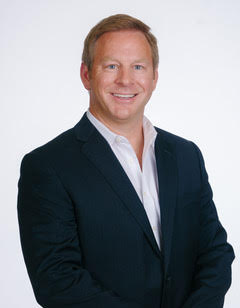 When asked what his mission statement would be, Dr. Dennis Lichorwic says, "We are a team of dedicated professionals passionate about providing the highest quality dental care with exceptional service in a comfortable, relaxing environment. Our goal is to exceed our patient expectations at every level. We will continually raise the standard of our dental services to become and maintain ourselves as leaders in our community and country." He goes on to further explain that he was trained by the likes of Disney and the Ritz Carlton, and having had that background, he enjoys giving people life-changing service that they don't always expect. He says, "It's not about the crown or the filling, instead it's about exceeding their expectations."
And how does that work exactly? "We provide a pleasant experience for our dental clients, and use every high tech gadget and gizmo out there," Dr. Lichorwic explains. With everything from a computer that actually numbs the patient with no syringes, to nitrous gas (laughing gas) in every room, and even sedation pills available for relaxation dentistry, to high tech prep-less veneers, (which means some patients may not have to have their teeth ground down) it sounds like tech is alive and well in The Center for Cosmetic and Family Dentistry.
And what does the future hold? With so many people suffering from sleep deprivation and sleep apnea, Dr. Lichorwic says they've been able to help their patients with about 15 different appliances including special retainers that hold their airways open, and that in some cases, those can replace the awkward and sometimes scary CPAP masks. Also in the near future, is the expansion of their Destin office in order to take in more patients quickly and more efficiently.
Some of the many local charitable organizations thatThe Center for Cosmetic and Family Dentistry support are Sinfonia Gulf Coast, the Emerald Coast Children's Advocacy Center, the Destin Charity Wine Auction, the Destin Women's Club, the PCB Toys for Kids FoundationFoundation, the White Wilson Community Foundation,Community Foundation, the PCB Chamber Golf Classic, and the Children's Volunteer Health Network.
Come celebrate 20 years in September with Dr. Dennis Lichorwic and The Center for Cosmetic and Family Dentistry, with 2 locations, 4635 Gulfstarr Drive in Destin, and 309 Richard Jackson Boulevard, #102, Panama City Beach.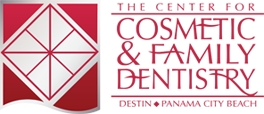 The post Meet our Local Pro: Dennis Lichorwic DMD from The Center for Cosmetic and Family Dentistry appeared first on South Walton Life | 30A News, Events and Community Information.