Jack Smith had a dream. A dream of retiring on the Emerald Coast, spending his days fishing in the turquoise waters. He looked forward to playing the Panhandle's championship golf courses and after building a house on Lake Powell, settled in to begin his life of leisure. This well-designed plan lasted all of six months.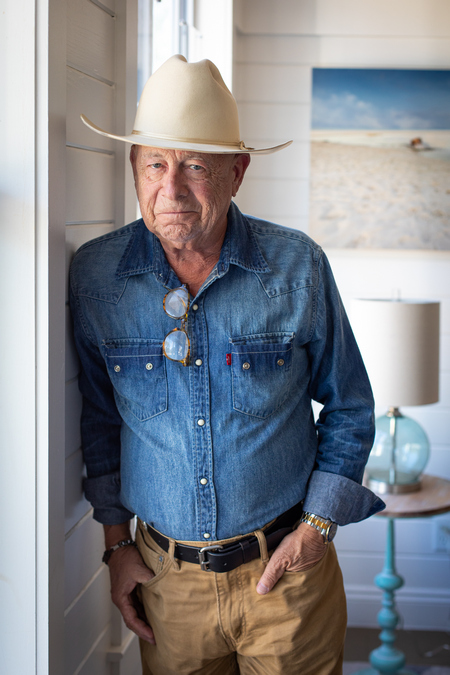 New plan, Jack has reopened his award winning advertising agency. As C.E.O. of The Jack Smith Agency he looks forward to offering his internationally recognized skills to Northwest Florida. In the past Jack represented clients such as IBM, BellSouth, Caterpillar, The Washington Redskins and The Commonwealth of Virginia. His work has been featured in "The One Show," "The Art Directors Club," and he was twice named Best Writer by The American Advertising Federation. The Jack Smith Agency has been awarded more than 200 national and international awards and was profiled in "Advertising Week" magazine.
Jack's work has always been edgy; consider his ad for the new Colonial Downs horse racing track located outside of Richmond, Virginia. Smith was told to create an ad that would run in the "Daily Racing Form," encouraging horse owners to bring their thoroughbred horses to race at the new facility. Smith chose to fashion the ad as a personals ad placed by a three-year-old thoroughbred filly racehorse. The headline read, "Wanted, short athletic men and women who enjoy being rode hard and put up wet." The philly then goes on to describe herself, "Single sometimes skittish, professional three-year-old philly, large chest, long graceful legs, with unbelievable stamina, and a strict vegetarian. Comes from a good family, has had all shots. Loves to get racy in the dirt for large sums of money, occasional light whipping ok. For the ride of your life call 804-966-race." Jack says, "There was no time to get approval, so I just went for it." Luckily the chairwoman of the Virginia Racing Commission had a sense of humor and he kept the account.
Lately, he's created ads for local clients like Capt. Anderson's, LAH Real Estate and several others. "We live in the most over communicated society the world has ever known. There is so much marketing clutter that the challenge is to break through the white noise and demand to be seen, heard or viewed," Jack says. He's having a blast and is happy to be back doing what he loves. He offers his work at local prices for what clearly is a national caliber product. To reach Jack, call 804-307-8780 or email at Jacksmith12328@comcast.net.
The post Award Winning Ad Agency Relocates to the Emerald Coast appeared first on South Walton Life | 30A News, Events and Community Information.
South Walton Life | 30A News, Events and Community Information South Walton Life | 30A News, Events and Community Information READ MORE