By Rita L. Sherwood
So what's a stay-at-home mom of two teenage boys to do when they don't need as much time and attention? How about opening up her own business to take care of your second home just as carefully as you would, that is, if you lived here.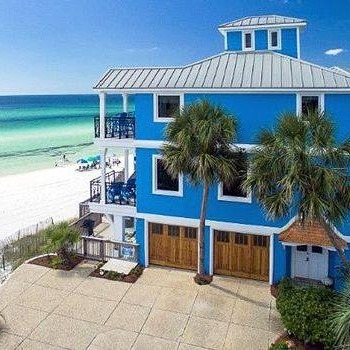 And that's exactly what Polly Boone of Seagrove Beach did. Polly says it was a natural fit as she was holding keys to various friends' vacation homes anyway, and checking on them periodically. One day, two years ago, she was sitting there perusing Facebook, and decided to advertise her services and make it a business. 12 people responded, and the rest is history.
Sowal Services' main focus is to be your local eyes and ears for your second home when you can't be there. Services can be weekly or bi-weekly and range from interior and exterior home inspection to hurricane preparedness, cleaning, coordinating deliveries, and even groceries and supplies stocking prior to arrival. They've even been known to install cameras and build a boardwalk per their customer requests, and most of their business is concentrated on 30A.
Some of the items/issues that Sowal Services have uncovered with second homes are AC units not working, leaks in toilets, vandalism, etc.
Polly says, "I'm very straightforward, and we tell it like it is. We're there when you can't be, we're your eyes, and treat your home like it's our own." She goes on to say that everything they do is automated and they use Samsung tablets to report information in real time along with photos of what's needed and/or any damage immediately to the owners.
Sowal Services also is offering rental owner support for short-term rentals. While not a big part of their business, some out of town individual owners have really come to rely on them. For example, one owner called because the WIFI wasn't working for their rental house. Sowal Services was able to reply immediately, find the solution, and get it working.
Pricing averages about $46 per 20-30 minute visit to each home, but varies by the total square footage.
When not working, these Houma, LA natives Polly, Daniel Boone (that's right, Daniel Boone!) and their two boys love to enjoy the outdoors by off-roading in their Jeep, boating, fishing and paddle boarding. Not a bad place to be, these now transplanted locals of 30A!
Be sure to check out Sowal Services at Sowalservices.com, or call 850.565.9038, They are fully insured, Polly herself handles much of the second homes, and their employees who have had background checks handle most of the short-term rentals.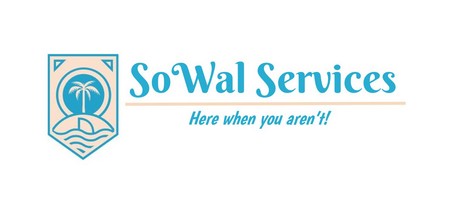 The post Our Local Pro's: Spotlight on Sowal Services appeared first on South Walton Life | 30A News, Events and Community Information.
South Walton Life | 30A News, Events and Community Information South Walton Life | 30A News, Events and Community Information READ MORE