The Walton County Department of Emergency Management is engaged and committed to ensuring the safety and welfare of over 68,000 people living within the county. The public is invited to help plan ways to mitigate the effects of natural, technological and human caused hazards in the Walton County area.
The third and final public meeting will be held at 6 p.m. on Wednesday, June 10, 2020 via Facebook Live on the Walton County Emergency Management Facebook page (www.facebook.com/WaltonCountyEM). This public meeting will offer an overview of the final draft of the Local Mitigation Strategy plan and give the public an opportunity to offer input. At the conclusion of this meeting, any changes will be incorporated into the document and then sent to the Florida Division of Emergency Management for approval. The draft 2020 Local Mitigation Strategy can be found at https://www.co.walton.fl.us/569/Local-Mitigation-Strategy-LMS.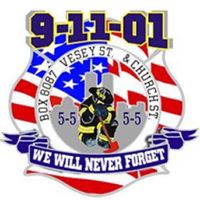 "We would like to thank the public in advance for their valuable input," said Emergency Management Director Jeff Goldberg.  "This plan will serve as a roadmap for countywide mitigation efforts to help keep our residents and visitors safe."
For more information, questions or media interview requests, please contact Louis Svehla, Walton County Public Information Officer at (850) 333-6404.
Walton County Emergency Management provides emergency management services for the residents, businesses, and visitors of Walton County and is considered a leader in the Florida emergency management community.  Their mission is to prevent, mitigate, prepare, respond, and recover from all hazards emergencies and disasters using a whole community approach.
The post Walton County Emergency Management Seeks Input on Local Mitigation Strategy appeared first on South Walton Life | 30A News, Events and Community Information.