"Still GRIT-ing Through A Pandemic" with Birmingham's Laura Quick and Hatton Smith
The Young Professionals of Walton County (YPWC) will host their second virtual fireside chat on Thursday, July 30, hosted by Laura Quick of Good Grit Magazine. Beginning at 5:30 p.m. via Zoom, Quick will be interviewing Hatton Smith, a young entrepreneur who founded his own rum company in Birmingham, Campesino Rum.
Sponsored by Good Grit Magazine, Gulf Power, and Campesino Rum, the virtual event will give insight into Smith's journey to the alcohol industry and creating his own brand. He will also be discussing the shift in business caused by the global pandemic. The first 20 people to register for the virtual event will receive a complimentary bottle of Campesino Rum and a copy of the Campesino Magazine, each available for pick up at the Walton Area Chamber of Commerce located at 63 South Centre Trail, Santa Rosa Beach.
Smith pioneered the drink after living in the jungle illegally running a rum still. After living with two Campesino brothers and adapting the authentic rural, countryman lifestyle, Smith knew he wanted to create a rum that poured the spirit of the jungle right into the bottle. He says the people that like to drink his rum are travelers, seekers, explorers, adventurers; those who can see beyond borders, walls, and the fine print to see what is truly there.
Juju Milam will also speak for a portion of the time on behalf of presenting sponsor, Gulf Power. Milam will discuss the company's new Solar Project in North Walton County. Their goal is to make Northwest Florida a leader in clean, solar energy by keeping costs down for their customers while maintaining the original beauty of the region.
Additional event sponsors include Clutch Media Works, Epic Photo Co., and Proffitt PR. This event is free and open to members and non-members. Those interested in attending, please register online at www.ypwaltoncounty.com/Events.
About the Young Professionals of Walton County
Founded in 2009 under the name "YP @ The Beach" and having undergone a revamp in 2017, the Young Professionals of Walton County (YPWC) is an organization created by the Walton Area Chamber of Commerce whose mission is to bridge social, geographical, political and economic boundaries across Northwest Florida's Gulf Coast, while providing a venue for ambitious individuals to network and enhance their professional development skills.
YPWC will host networking, professional development and team building events the second Thursday of every month.
To learn more about these events and Young Professionals of Walton County, visit http://bit.ly/YPWaltonCounty or connect on Facebook.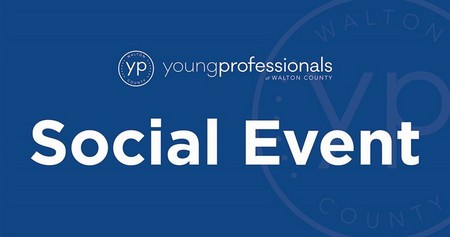 The post Young Professionals of Walton County to Host Second Virtual Fireside Chat appeared first on South Walton Life | 30A News, Events and Community Information.
South Walton Life | 30A News, Events and Community Information South Walton Life | 30A News, Events and Community Information READ MORE