By Robert E. McMillan, MBA, CPA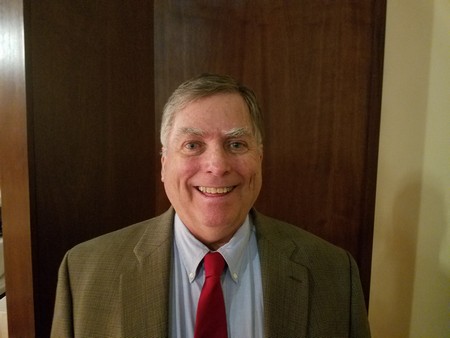 We all know choosing the right college is one of the most important decisions in a young adult's life. It will impact their whole life, from choosing an occupation, where they'll be living, their future spouse and children, and certainly, their future standard of living.
Most High Schools begin the college selection process in the 2nd half of a Student's Junior year. But studies suggest the best time to start the process is the beginning of their sophomore year. Students with a strong well thought out plan early in their  high school years have an 88% percent chance of achieving their degree goals versus 50% that do not have a plan and graduate within 4-½ – 5-½ years. A well-designed plan will help each student follow-through and stay on course by anticipating each step in advance. Also, students with a plan will have a better chance at finding for them, and at the right price. Yes, there are a myriad of ways to reduce the cost of education. Most people know better than to pay the sticker price for a car. Why should we pay sticker price for education?
The first semester of the sophomore year is the ideal time for students to begin the college selection process and start to engage in the planning process. This could be as simple as selecting two or three organizations or clubs to join. This experience will be beneficial to the student's future. These will also serve as great assets later in the student's educational career when it comes time to apply for financial aid, scholarships, and admission to college. Additionally, the
students should begin to explore career options.
The Sophmore's second semester the student should begin a scholarship file. Included in this file should be a list of private scholarship sources. Additionally, the student should:
Continue involvement in clubs and organizations as well
Beginning to consider teachers for letters to be included in college admission applications.
Students should take the PSAT for the first time and plan their schedule for junior year.
Students should begin a list of important factors (location, size, enrollment, et.) to consider when creating a list of possible colleges.
Students may begin compiling a preliminary list of possible colleges (20-30 schools or more-money is not considered at this point in the process) they would like to attend. Information regarding the college's specifics (enrollment, location, etc.) may be obtained in a college guide (available in most bookstores), or by visiting the college's web-site.
Students should read and review all unsolicited mail received from colleges and place interesting information into a "possible" list of colleges.
Students and parents should attend a college fair, and begin gathering available information about interesting colleges. A file should be created for each college or university.
At the beginning of the junior year a student should register to take the SAT, ACT and the National Merit Scholarship Qualifying Test. Students and parents should begin investigating any institution that makes educational loans, such as banks and credit unions-and create a file on each. Students should apply and/or register for advanced placement courses, which will allow them to take college courses while still attending high school. These courses will also prove extraordinarily valuable in the college application and acceptance process.
For most parents and students the college application process is a daunting task. Our company has developed a comprehensive planning software that will guide parents and students along the process to proper planning, saving time and great expense.
To learn more, please contact Robert E. McMillan, MBA, CPA at 850-376-0450 and email bobmmn1950@gamil.com.
The post College Funding Solutions Simplified! appeared first on South Walton Life | 30A News, Events and Community Information.