By Victoria Ostrosky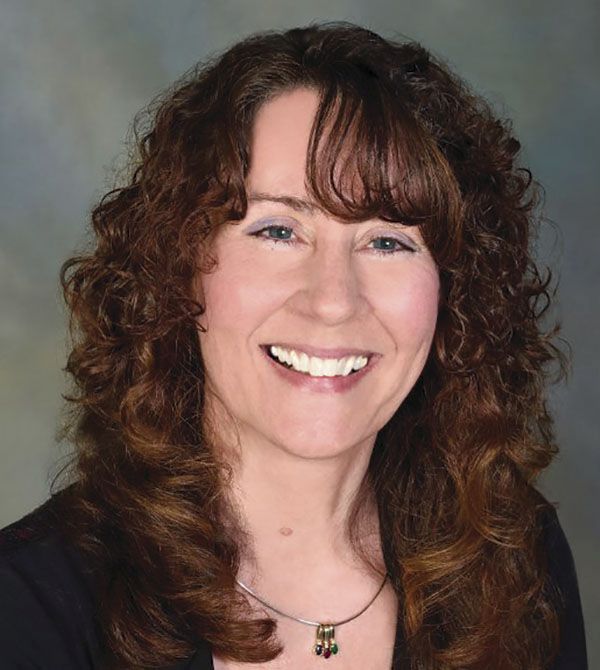 She still couldn't believe it was happening. Her husband was too young. Their children were too little. They had too many plans for their life together. His battle with COVID-19 had lasted several weeks. It started out as just a cough. And now this. And she couldn't go to him and be there in his last moments. Joanna's brain was spinning out of control. She couldn't focus on anything. What were they going to do? "Momma," said little Angela, "Why are you crying?" Her precious little face was filled with concern.
Joanna and Doug's friend and insurance agent Steph called Joanna to find out the latest on her friends. "I'm so sorry, Joanna! What can I do for you and the kids?"
"I don't know what I'm going to do!" cried Joanna. "He's only 45 and always took care of his health."
"Maybe this will bring you a small measure of comfort, Joanna," replied Steph. "Doug has a life insurance policy. So, you and the kids will receive money to pay for any medical, burial and other final expenses. It will also be enough to keep you comfortable for awhile. There should be plenty to send the kids to college, too. He loved you all so much!"
"I know, Steph," said Joanna. "It does help, it really does. Knowing we won't have to move and that I can take some time off work is huge. But I will miss him!" Joanna's sobbing brought tears to Steph's eyes. She wished she could do more.
September is life insurance month. That pesky subject no one likes to discuss or think about since that means you're thinking about death. But, we also know how important life insurance is because our loved ones will still have to deal with funeral expenses and mortgages and college and so much more. Recent Market Research shows that close to 40% of households need more life insurance.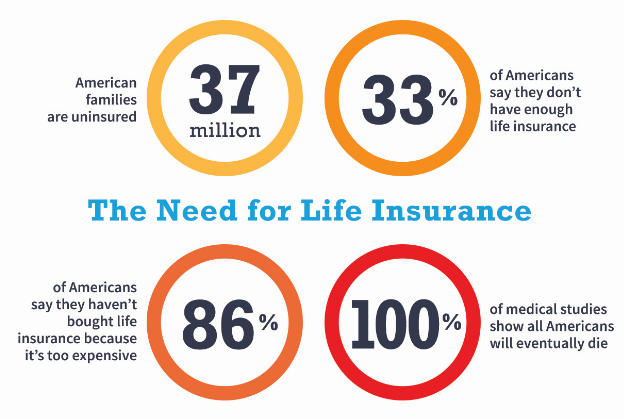 Let's discuss the two most popular life insurance products. Term Life and Permanent Life. Your goal and budget will determine which policy will best fit your needs. Both of these forms of protection pay an income tax-free death benefit. Term life covers you for a limited period and permanent life provides lifelong coverage.
Term Life is the most affordable and is for a set period of time – 10, 20 or 30 years typically, and does not accrue cash value. This is a great tool for someone on a limited budget and who needs a certain amount of coverage for a specific number of years, like until a mortgage is paid off, or the kids are grown and you've retired and reduced your monthly expenses. It also allows for the highest amount of death benefit with the least amount of premiums. Although term policies do not have a cash value feature, most policies can be converted to permanent life without providing evidence of medical condition.
Permanent Life comes in the form of Whole Life or Universal Life, and both offer varying degrees of flexibility through the life of the policy. Whole life insurance is a simple, good choice for the conservative buyer. Premiums remain the same over the life of the policy and the death benefit and cash value, which can be taken as loans, is guaranteed as long as you pay the premiums. Universal Life provides the same features as whole life with added flexibility to adapt to changes in your personal situation or changes in the financial marketplace. With this type of product you can adjust the premium payment, death benefits and the insurance company's investment portfolio. And some companies will allow adding a long-term care rider to a universal life policy to help prepare for potential long-term care expenses.
Now, there are other types of universal life insurance policies that provide Long Term Care coverage along with a death benefit. These fixed premium products pay for services that fit your needs based on the plan of care provided by your licensed health care practitioner. The services are paid for either your home or a facility when you are no longer able to perform two out of five of the ADLs (activities of daily living) such as bathing, dressing toileting, transferring and eating.
There are also some life policies (term and permanent) that can provide for the security and longevity of a business. Business Life products can help keep a family business in the family, protect a key employee or fund a buy/sell agreement.
Term and permanent life insurance plans are important components of your overall financial planning. A well-structured Life Insurance Program often contains both term and permanent life insurance.
No matter what kind of life insurance policy you purchase, your beneficiary will be the person or persons who will receive the death benefit. This death benefit, no matter how large, is usually tax-free (one exception is annuity payouts). Most carriers offer options for other than a lump sum death benefit payout.
Joanna and Doug's tragedy, although heartbreaking, had a silver lining. Take the time to talk to your insurance agent about life insurance.
The post Protecting what is most important with Life Insurance appeared first on South Walton Life | 30A News, Events and Community Information.