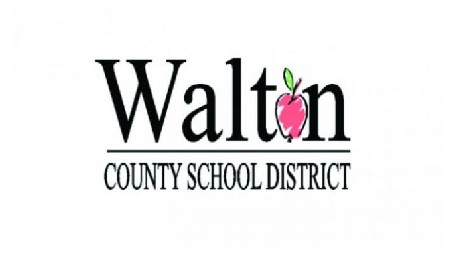 The Walton County School District was recognized by the Florida Department of Education as an "Academically High Performing School District."  This honor is based on 2018-2019 school and district grades, 2018-2019 financial audit reviews, and 2019-2020 class size compliance.  The "Academically High Performing School District" honor has not been accomplished by the Walton County School District since 2012-2013!  One reason for this year's designation is due to Walton County earning a district school grade of "A" for the past two years. Walton joins sixteen other districts who also received this honor:  Brevard, Clay, Gilchrist, Lafayette, Liberty, Martin, Monroe, Nassau, Okaloosa, Palm Beach, St. Johns, Santa Rosa, Sarasota, Seminole, Sumter, and Wakulla.  With seventeen of sixty-seven districts earning this designation, this group represent the top 25% of districts in the state of Florida.
Superintendent Hughes Recognized As A 2020 "Superintendent To Watch"
Congratulations to Walton County Superintendent of Schools, Mr. A. Russell Hughes for being recognized by the National School Public Relations Association (NSPRA) as a 2020 "Superintendents to Watch" Honoree! Each year, the NSPRA recognizes up to twenty-five school district leaders with fewer than five years' experience as a superintendent. This year, twenty-four superintendents from across the nation were recognized for this honor. Joining superintendents from California to New Jersey, Mr. Hughes represented Florida.
To be selected for this honor, superintendents must "demonstrate dynamic, fast-paced leadership with strong communication at its core."  Superintendent Hughes was chosen for this honor because of his use of communication technology in innovative and effective ways that engage and inform the community – such as the newly adopted program, "Let's Talk"; the use of the district's website; Facebook; and Twitter.
The post Walton County Honored As "Academically High Performing School District" appeared first on South Walton Life | 30A News, Events and Community Information.