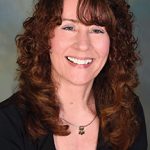 By Victoria Ostrosky
"This can't be right!" Mark exclaimed. "Please tell me this is a joke."
"I wish I had better news for you," replied Anne. "The insurance market has gone through some significant changes over the past 12 months."
"But I don't understand. This house isn't that old and it's in great condition. Why would the premium be this high? Isn't there another carrier you can try?"
Anne sighed. She had been doing that a lot lately. She didn't like giving unpleasant news to her customers. Finding the best rates and coverages was her thing.
"Maybe I can shed light on why rates have gone up so much," Anne said.
Anne put on her instructor hat and shared with Mark the factors driving premiums up and what he could do about it. People all across the country dream of living in Florida, the Sunshine State. But as those who actually live here know, hurricanes are a bit of a pain. Hurricanes Irma and Michael in particular, then Sally last year, caused severe and catastrophic damage to large swaths of the state, which translated to many millions paid out in claims.
Whenever large disasters occur, carriers compile new data and make decisions on changes to underwriting guidelines going forward so they can remain solvent and profitable. The reinsurance companies do the same. Even the estimated $50 billion in storm damage across Texas will impact insurance rates in our state.
One thing carriers discovered was that roofs, shingle, tile, and metal, didn't hold up as well as was calculated and anticipated. Based on the new data, almost every carrier revised their underwriting guidelines regarding roof age. Shingle roofs older than 10 years, and tile roofs and metal roofs older than 15 years are now ineligible for coverage on new business for the majority of admitted carriers.
Wind mitigation inspection report findings can often help offset some of the hikes by getting credits for recognized characteristics when they're available. For homes built in March 2002 and later, admitted carriers automatically apply several credits, but for older homes, or homes with newer roofs, a wind mitigation inspection report can often make a premium more affordable.
Wind mits (as they're referred to in the industry), look at six separate items regarding your roof.
• Roof covering and age with roof permit for verification
• Roof deck attachment – how close is the nail spacing and length of nails
• Roof to wall attachment – hurricane clips, toenails, straps or bolts
• Roof geometry – is the shape hip, gable, flat or combination
• Secondary water resistance – yes or no to barrier installed before the roof material
• Hurricane opening protection – does it have shutters, impact glass or coverings and if so, what kind
Ideally, you would have all six credits. That would mean your roof is 2002 or newer (FBC credit), the closest nail spacing/length of nails, hurricane clips, hip roof style, secondary water resistance, and hurricane opening protection.
The house Mark had gotten a quote for was built in 1999 and still had the original tile roof. The inspector sent Anne a copy of the wind mit, and once she was able to apply two credits, the premium dropped down considerably, although it was still high compared to what it would have been a year ago.
Realtors' offices ask Anne to speak to their agents on occasion about the insurance industry, so she took notes for her upcoming talk to mention these same scenarios. She hoped to encourage her Realtor friends to educate their sellers and buyers so that the selling and buying process would go more smoothly. Making a new roof part of a purchase agreement negotiation could help seal the deal from an insurance standpoint.
If your home's roof is older and you're thinking of selling, you may want to get some estimates for roof replacement. If you're a buyer, keep in mind that the roof age will be a large factor in calculating your insurance premium.
Insurance Zone, founded by Joe and Lea Capers, is a full service commercial and personal lines insurance agency serving Destin, Miramar Beach, Niceville, Freeport, Santa Rosa Beach (30A) and Inlet Beach. Visit their Video Library on www.ins-zone.com and watch several informative videos, including Annual Insurance Review, or call 850.424.6979. Victoria Ostrosky, author of this article, is a Personal Lines and Life Agent/CSR with IZ.
The post Your Roof Age and Insurance Challenges! appeared first on South Walton Life | 30A News, Events and Community Information.