Ashley Vannoy to Lead New LPO/DPO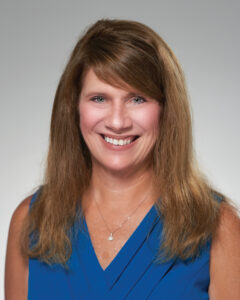 Heartland BancCorp, ("Heartland" and "the company") (OTCQX: HLAN), parent company of Heartland Bank ("Bank"), today announced the establishment of a Northwest Florida Region Loan and Deposit Production Office led by Ashley Vannoy, Senior Vice President. This new market in Destin will allow for a focus on strategic growth for the bank.
"Our new Loan and Deposit Production Office in Destin is a fantastic opportunity to enter a business-friendly growth market. Fortunately, we have a community banker in Ashley Vannoy with roots in the area to carry out our mission and share our commitment to value," stated G. Scott McComb, Chairman, President and CEO.
Ashley brings over 30 years of banking experience in the Northwest Florida market to the Heartland team, utilizing her numerous capacities including retail, business banking, commercial lending, private banking and marketing. Her expertise in financial analysis, client management and customer service contribute to her focus on collaboration and communication to assist her clients with accomplishing their banking goals.
Dedicated to the Northwest Florida community, Ashley has served on several local boards including the Okaloosa Economic Development Alliance (now known as One Okaloosa), the Caduceus Society of Emerald Coast Sacred Heart Hospital, Destin Rotary, the Mentoring Emerald Coast Board of the Walton Area Chamber of Commerce and the Seaside Institute. A Pensacola native, she is a graduate of Leadership Walton, Leadership Okaloosa, Leadership Santa Rosa and Graduate School of Banking at LSU.
"Our team is energized and ready to share Heartland's personalized financial services and technology solutions with Northwest Florida," Ashley said. "For over 100 years, Heartland has lived its values in supporting individuals, businesses and organizations to enrich lives in their communities. We are committed to serving the needs of our clients and growing our organization in this exciting market expansion."
The post Heartland BancCorp Establishes Loan and Deposit Production Office in NW Florida appeared first on South Walton Life | 30A News, Events and Community Information.