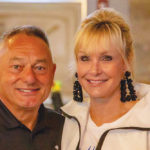 By Joe Capers
Whether you are a sole proprietor, partnership, LLC, joint venture or corporation, the type of business insurance you'll need depends on the type of business you own, the services you provide, and how many employees you might have. All of this information will be used to help provide you with recommendations for the type of business insurance you'll need. Other basic criteria to determine the proper business insurance program will be your specific trade, physical location, number of employees, estimated revenue and the services provided.
If you plan on running a successful business, then one should definitely plan on getting business insurance. Without this coverage, you might end up having to pay out-of-pocket for property damage, accidents, or lawsuits from unhappy clients. Needless to say, all of these very-real possibilities can be devastating for both your business and your personal finances if you don't have business insurance. Depending on what you do, some clients won't want to work with you unless you are insured, especially if you're in a business where you work on a client's property and are at risk for causing damage. And in some cases, the state may legally require you to carry some type of business insurance coverage, like workers' compensation or general liability coverages.
For small to medium-sized businesses, Business Owners Policies or BOPs as they're referred to, are a great product combining protection from major property and liability risks in one package, similar to your homeowners' policy. They cover things such as:
1. Property insurance for both the building and contents owned by the company. This includes furniture, fixtures, and inventory. Your policy should always be written on the Special Form which is broader coverage, changing the policy from a named peril to an open peril policy.
2. Business Income & Extra Expense insurance, which covers the loss of income resulting from a fire or other catastrophe that disrupts the businesses operation. It can also include the extra expense of operating out of a temporary location.
3. Liability coverage which protects your company's legal responsibility for the harm done to others. This harm can be triggered by you or your employees for what they do or fail to do in your operations that may cause bodily injury or property damage due to an error in providing a service, faulty installation or defective product. It also covers the cost of your defense as businesses can be sued even if they are not negligent or did nothing wrong.
In conjunction with the BOP, there are additional coverages that can be purchased depending on the type of business you have and your exposures. You should always consult your agent and purchase the correct coverages for your particular risk.
And other exposures and additional areas of coverages for a business to consider:
Business Auto coverage to protect your owned business vehicles, hired and non-owned auto and your employees when they drive on company time.
Crime Insurance to protect your business against burglary, forgery, computer fraud, employee dishonesty and other crimes.
Cyber Liability coverage for computer attacks and damage to electronic data and computer systems.
Employee Practices Liability Insurance (EPLI) to protect against employee lawsuits.
Professional Liability insurance (E&O) to protect against lawsuits for negligent acts, errors and omissions that result in financial losses during business activities.
Inland Marine coverage to protect property, goods or equipment in transit and over water or land.
Umbrella coverage to obtain higher limits over underlying policies you have in place.
Workers' Compensation to protect employees against accidents and diseases at your workplace.
(Information gathered from: https://www.nationwide.com/business/insurance/business-owners-policy-bop/)
Being a business owner is stressful. Make sure you have all the coverage and protection you need, so you can focus on being successful instead of worrying about what might happen to your business if disaster comes to visit. Business Insurance can also help in recruiting and keeping talent, find the right office or industrial space and enhance the ability to get more customers.
Insurance Zone, founded by Joe and Lea Capers, is a full service commercial and personal lines insurance agency serving Destin, Miramar Beach, Santa Rosa Beach (30A) and Inlet Beach. Visit their Video Library on www.ins-zone.com and watch our informative video on 'Business Owners Policy,' or call 850.424.6979 and talk with one of our experienced Team Members.
The post What's in Your Business Insurance Program? appeared first on South Walton Life | 30A News, Events and Community Information.