In a small shopping center in Miramar Beach, right next to RainForest Blacklight Golf, there stands a little known and newly opened pizzeria – 40th Street Pizza. The restaurant is owned and operated by Patricia (Trish) Cournoyer, who works in partnership with her brother, Michael Mifsud, and her son, Jeff Cournoyer.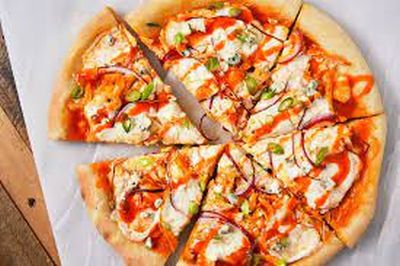 40th Street Pizza has quite the story to tell, as the pizzeria is carrying on the legacy of a restaurant that opened in Mexico Beach twenty years ago. In 2017, Trish came across a small pizzeria in Mexico Beach that needed new owners. After spending twenty-five years in the restaurant industry, and another twenty in accounting, Trish couldn't pass up the opportunity. Unfortunately, Hurricane MIchael, and then the Coronavirus pandemic caused the business to close.
Finally, earlier this year, Trish came across a marvelous opportunity in Miramar Beach. After a recommendation from a friend to move the business to Miramar Beach, Trish began to feel hopeful again. Taking all the determination she had left, she and her family renovated the unit and created the adorable restaurant we see today. As it turns out, the pizzeria has been a great success, already doubling their sales from their previous years in business.
40th Street Pizza has a wide menu to choose from, with tons of options for customization. Some of their most popular menu items include the meat lovers pizza, supreme pizza, pepperoni rolls, and handmade edible cookie dough. The restaurant also offers various appetizers including mozzarella sticks, a veggie trio (air fried onion rings, green beans, and jalapeno cheddar nuggets), chicken wings, and cheese bread, which can come plain or with pepperoni or bacon.
If none of the traditional menu items sound good, go ahead and order a completely customized pizza with your choice of sauce (tomato, alfredo, or pesto), and a whole range of toppings to choose from including but not limited to pepperoni, beef, ham, pork sausage, bacon, italian sausage, chicken, black olives, pineapple, banana peppers, sun dried and fresh sliced tomatoes, and feta cheese.
While the restaurant only opened its Miramar Beach location in May of 2021, it's success has been clearly evident. All around, those who have tasted it's delights have commented on the restaurant's superb cuisine and fantastic customer service, affirming the restaurant's slogan, "It's the best pizza for miles!"
Until now, 40th Street Pizzeria has been primarily serving tourists, given the season. However, Trish and her team recognize that tourist season doesn't last forever, and for some time, have been actively reaching out to the local population. "I want to cater to locals, and the tourists are just the icing on the cake!" says Trish. The restaurant offers a 10% discount to both locals and military who can show identification. There is also a special discount of 50% for police, firemen, paramedics, and military personnel in uniform. As an added incentive for locals, they also offer another perk where one can purchase five pizzas and in turn receive a free medium pizza of their choice.
40th Street Pizza is open six days per week – Wednesday through Monday from 11am – 9pm. Visit their website at www.40thstreetpizza.com for their full menu, and send your taste buds on the journey of a lifetime!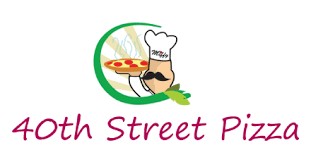 The post 40th Street Pizza Opens in Miramar Beach! appeared first on South Walton Life | 30A News, Events and Community Information.
South Walton Life | 30A News, Events and Community Information South Walton Life | 30A News, Events and Community Information READ MORE