Introducing: Carroll Coastal Contracting, LLC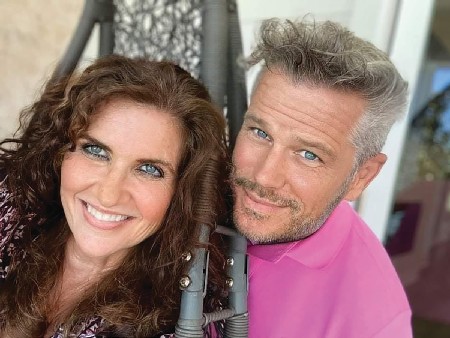 Two opposites are building a business while painting a love story to take them down the final third. Thirty years ago, Cynthia Jordan helped build and design a unique home in Inlet Beach.
About two years ago, she met a crazy Canadian, Fred Carroll,  at church in West Virginia. They were total opposites in many respects, but very similar in their creative instincts. She also noticed that this crazy Canadian had a flair and enthusiasm with his paint brush,  sort of an old school and classic style painter. Now, the two have teamed up to form Carroll Coastal Contracting, LLC in the Florida Panhandle.
Fred is not your normal painter – it's what Cynthia calls, "boutique," artisan painting.
They're not a production paint company that  paints rows of houses, they are custom painters. At Carroll Coastal Contracting, LLC, every wall is unique, all the drywall is different, and painting is an ART. Fred loves to take something and make it look extraordinary. The combination couldn't be better, as Cynthia has an eclectic vintage design style with a passion for everything from coastal farmhouse to shabby chic.
Today's home owners are looking for more than grandma's gray walls, they want originality and something
unique to them. We love to capture the home owners personality and creativity.
The mission at Carroll Coastal Contracting, LLC is very simple: We are customer centric and provide the highest quality finish, with the most reliable products to achieve the exact look you want. We can help determine what colors, shades, tones and finishes that are most beneficial for your project. The customer first approach and uncompromising commitment to quality set us apart in the residential and commercial markets. Fred & Cynthia make a winning partnership. Give Carroll Coastal Contracting LLC your blank slate and we can show you how to make your home you!
For more information, call Cynthia at (850) 730-7460
The post Our Local Pro's; Carroll Coastal Contracting appeared first on South Walton Life | 30A News, Events and Community Information.