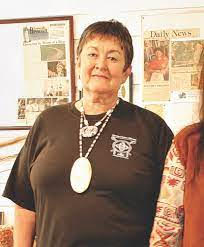 This year, the Walton County Democratic Women are honoring Ann Tucker as Woman of the Year. A lifelong Democrat, Ann Tucker is Chairperson of the Muskogee Indians of Northwest Florida. Ann and her husband Chuck were successful federal employees when she was called home to accept the leadership position of the Muskogee. As chair, Ann has taken the responsibility of caring for her tribal members, leading them through turbulent times and continuing the fight for federal recognition, a 70 year quest.
We are holding a celebratory luncheon in honor of Chairwoman Tucker on September 21st. If you would like to join us to meet this amazing woman and to learn about the Muscogees, please email Sue Bowden at susanbowden4321@yahoo.com. for more Information and reservations.
The post Walton County Democrats Honor Ann Tucker appeared first on South Walton Life | 30A News, Events and Community Information.
South Walton Life | 30A News, Events and Community Information South Walton Life | 30A News, Events and Community Information READ MORE