By Rita L. Sherwood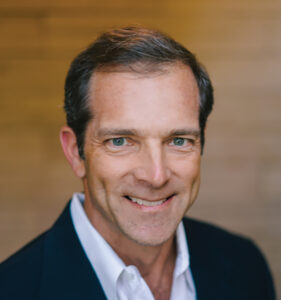 Dr. Kevin Wells has been practicing Optometry for almost 24 years. He is a Board-Certified Optometric Physician, internationally published author, Fellow of the American Academy of Optometry and Diplomate of the American Board of Optometry. He was also in the first class of Optometrists trained to perform laser eye surgery for the treatment of certain eye conditions. Originally from Oklahoma, he and his family spent many summers vacationing in Destin. Eleven years ago, they decided to make it their permanent home.
Wells Vision and Laser Eye Center is a full-service eye care practice that utilizes the most advanced technology to perform eye exams, manage eye disease and treat eye injuries and infections. They also have a large selection of designer frames and sunglasses to choose from. If glasses aren't your thing, you can be fit into contact lenses or have LASIK performed in their state-of-the-art LASIK suite.
LASIK is performed by world renowned eye surgeon Dr. Bret Fisher from Panama City. Dr. Fisher has performed over 40,000 procedures and has been involved with numerous FDA investigational studies. The consultation to determine if you are a candidate for LASIK is free of charge. Even if you only need reading glasses, there is an option to eliminate those as well.
Macular degeneration, glaucoma, diabetic eye disease, dry eye disease and cataracts are just some of the eye diseases that are managed at Wells Vision and Laser Eye Center. The latest technological addition is the Optical Coherence Tomographer with Angiography. This instrument takes a CT scan of the retina and can measure blood flow without the need of injecting contrast dye into the body. Another machine is able to measure the functionality of the nerves within the eye and between the eye and the brain. This technology allows Dr. Wells to determine if an eye disease is progressing before structural damage in the eye occurs.
Macular degeneration is the leading cause of blindness in the U.S. Dr. Wells has a device called AdaptDX that is 92% accurate in determining if a healthy eye is at risk for developing macular degeneration in the next three years. Intensive Pulse Light (IPL) is used to alleviate dry eyes. It also tightens the skin and reduces fine lines, age spots and rosacea.
Dr. Wells says, "The most rewarding part of what I do is helping people see their best. Vision is our most used sense so it's great to see patients get excited when they can see more clearly. My favorite clinic day is the day after LASIK surgery when patients are seeing for the first time in years without glasses or contacts."
Dr. Natalie Pelly recently joined the practice. She is a graduate of University of Alabama, Birmingham College of Optometry. She has an interest in specialty contact lens fittings and children. A former local, she and her husband Chris are glad to be back to the Emerald Coast.
When not working, Dr. Wells enjoys spending time and traveling with his two daughters. He is a CrossFit enthusiast that placed 103rd in the world for his age division in the CrossFit Open this year. Wells Vision and Laser Eye Center also has a new location in Santa Rosa Beach! Now you can book your next eye appointment at one of their two locations: 36086 Emerald Coast Pkwy., Destin, 850-424-6677, or 24700 U.S. Hwy. 331 S., Santa Rosa Beach, (850) 931-2020.
The post Meet our Local Pro: Dr. Kevin Wells appeared first on South Walton Life | 30A News, Events and Community Information.