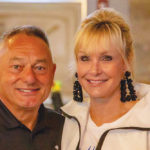 By Joe Capers, Insurance Zone
Last month, we updated everyone on the changing insurance marketplace in Florida, and the fact that the hard market (increase in premiums and tighter carrier guidelines) will continue for at least another year. I do not anticipate any improvement until well into 2023.
Knowing that insurance can be boring, and currently very stressful, we are going to have fun with some insurance facts. Granted, it's not the most exciting subject on earth. However, as we all know, it's necessary in our lives when we need a safety net underneath to protect the things that matter to us the most.
Let's have a bit of fun and take a look at some interesting and intriguing insurance facts that you might not be aware of.
Golf insurance protects you when you win! In some cultures, it is required so anyone who scores a hole in one can use this policy to help buy drinks for everyone.
If you refill a wine glass before it's empty, it still counts as one glass…
US insurance policies often vary from state to state. Although there are similarities in laws and rules, they may vary a lot in the U.S.
Fire departments revolve around insurance. The very concept of a fire department has ties to insurance. In the beginning they were established to put out fires for specific households and policyholders.
Gender gap is tightening in the insurance industry. Current studies still show that the majority of people working in the industry are women, about 60-40 divide.
9/11 resulted in huge payouts. The World Trade Center disaster in 2001 resulted in payouts up to $40 billion from life and property claims.
The meaning of insurance has changed enormously. Insurance used to refer to being engaged to wed someone. The term has evolved to now mean 'assurance'.
GPS once had conflicts with insurance. Those that engineered GPS and satellite navigation thought that insurance would not cover those who drove with navigation systems guiding their way. It was never patented as such.
Some companies make serious returns on insurance. Some companies like Sony are believed to make more money off its insurance division than from selling its products and services.
Mental health is not always protected by insurance. Many U.S. health insurance companies do not cover mental health issues for their policyholders. They are required to cover in some states.
Can you obtain alien abduction coverage? The policy would pay should you be abducted by aliens and the UFO Abduction Insurance Company states that they have paid out!?!
Life insurance can skyrocket for celebrities. The most influential people have obtained some high limits life insurance policies, and Steven Spielberg is reported to have a policy over $1 billion. Betty Grable insured her legs for $1 million and Bruce Springsteen insured his voice for $5.7 million.
Starbucks pays substantially for life and health insurance. They pay more to cover their staff than they pay for their actual coffee. It is believed that they pay staff more than $300 million.
Insurance has been around for centuries. The first contract was signed back in the 14th Century or earlier. Traders in China insured their boats in case of loss at sea or theft.
Ben Franklin founded the first Insurance Company in the United States in 1751. The Philadelphia Contributorship for the Insurance Houses from Loss by Fire still exist today.
Body part insurance is a big deal. Famous people, actors and singers often purchase body part or body insurance.
Your insurance score can significantly influence your insurance costs. All companies today utilize 'credit-based insurance scores' that will influence the premiums quoted.
Home insurance policies often exclude animal liability and certain dog breeds. Over 4 million people are bitten by dogs each year so if you have a pet this coverage is very important.
Car insurance for male teenagers is surprisingly expensive. Statistics show that 16-year-olds have twice as many accidents as 18-19 year olds.
Which of the facts above did you already know and which ones are new to you? Let us know! We would love to hear of any odd and bizarre insurance facts you might have! Send your comment to info@ins-zone.com or post them on our Facebook wall.
Insurance Zone, founded by Joe and Lea Capers, is a full service commercial and personal lines insurance agency serving Destin, Miramar Beach, Santa Rosa Beach (30A) and Inlet Beach. Visit their interactive website at www.ins-zone.com and click on our Video Library to watch several informative videos to enhance your Personal and Business Insurance Programs, or simply call 850.424.6979 and talk with an IZ Team Member.
The post Fun Facts and the Lighter Side of Insurance… appeared first on South Walton Life | 30A News, Events and Community Information.