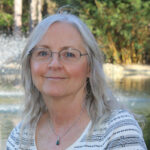 By Kay Leaman, Health Architect
It's a love-hate relationship. We eat sweets to celebrate, comfort our souls and give sweets as gifts. Enjoying special moments is a good thing. But even if you're an occasional sweet eater, you might be eating much more than you think. Sugar is more addictive than cocaine and causes inflammation which is the root cause of most diseases.
Sugar is in almost everything we eat: fruits, vegetables, breads, dairy (lactose), sweets, boxed, canned and frozen foods and the list goes on. Did you know that manufacturers add sugar to 74% of all packaged foods? There are currently 61 names for sugar not counting artificial sweeteners. Regarding the latter, these have been associated with headaches, depression, fatigue, memory loss, gastrointestinal problems, etc.
Both sugar and inflammation can rob our cells of the required nutrients they need to function at their optimal levels. And since sugar has no nutritional value, it has to 'borrow' nutrients to digest it. It depletes the body of vitamins C and E and is particularly draining to the B vitamin complex. It also leeches minerals such as calcium and magnesium from your bones and teeth.
Added to this list are refined carbohydrates such as pasta and breads. The body turns these into sugar for energy. However, the body doesn't recognize these as 'real foods' and processes them differently than it would a whole grain bread or gluten free pasta.
Natural sugars from fruit and veggies are a body's friend. Take time to read ingredient labels and begin choosing the labels that have no added sugars. Watch out for 'low fat' or 'sugar free' items. 'Low fat' decreases flavor; so, sugar is added as a flavoring and many 'sugar free' items means artificial sweeteners might be added which wreak havoc on our bodies.
Take care of your body and cherish your health. Every step you take makes a difference. Shoot me an email with "Sugar List" in the Subject if you would like a list of names.
Kay Leaman, HealthyDay HealthyLife, succeed.hdhl@gmail.com
The post It's All About Sugar appeared first on South Walton Life | 30A News, Events and Community Information.