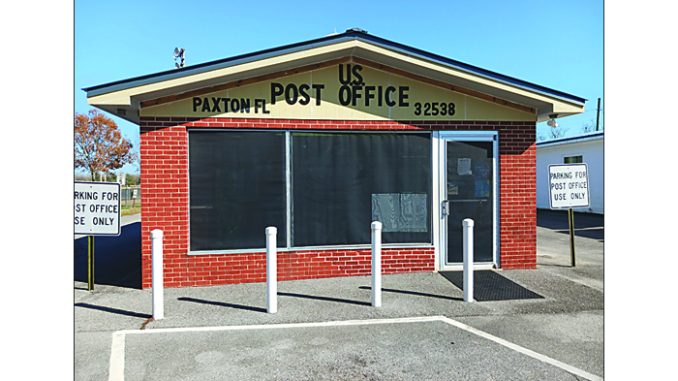 Residents of Paxton had a Thanksgiving surprise: the U.S Post Office posted a notice that the Paxton office, 21892 U.S. 331, Paxton, FL, would be closed, "permanently," effective Nov. 24, 2022. The notice (shown in a Facebook screenshot below) reads: "All P.O. Box mail will be at the Laurel Hill post office for pickup, 3957 2nd Ave., Laurel Hill, FL 32567."
The notice refers any further questions to the Crestview post office, (850) 682-2634. Aside from an apology for inconvenience, no further reasons are given for the closing.
The Herald – Breeze contacted Judy Williams, Paxton City Clerk, who said the city had not received any notice from the Crestview Post Office. "I saw it on Facebook," she added. Members of the public also claim to have been surprised by the closing.
The Herald – Breeze also called the Crestview Post Office number, but was not able to reach anyone with whom to speak.