Habitat for Humanity Restore On a Mission to serve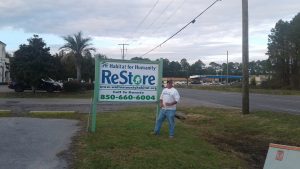 Walton County Habitat for Humanity was started in 1996 and serves the entire county from Paxton, Defuniak Springs and Freeport in the north all the way down to the coast in Santa Rosa Beach.  Year to date they have completed 47 homes.
For those not familiar with Habitat for Humanity, the organization is an international nonprofit that was founded in 1976. The goal is to provide decent housing for all. They bring people together to build homes for those who dream of being a homeowner, but do not have the financial means to secure a traditional home loan.
On sunny days you might notice furniture, appliances, doors and other items outside at the southwest corner of 393 and 98. These items are there to catch your eye. This is the local Habitat ReStore. Located at 110 S Co Hwy 393, the ReStore has two missions, one is to help provide funding for Habitat homes and the second is to help people find quality items at an affordable price. It's just one of 900 stores nationwide, and is important to the funding of the Walton County Habitat for Humanity.
"Our mission at Restore is to reuse, repurpose and to recycle," says Restore manager Romey Pall. Items found at the ReStore include cabinets, countertops, flooring, lighting, furniture, windows, doors, appliances and other fixtures. These items come from local businesses dropping inventory, and also local homeowners who are remodeling, and donate their gently used household fixtures. "Right now is our busiest time of the year," said Romey. "After Labor Day, everybody does their major remodels to prepare for the upcoming rental season." Donations are inspected for quality, and brands and models are researched for appropriate pricing. All the appliances are tested before being sold.  "I will not sell it unless I have tested it," says Pall. The ReStore will pick up donated items from Panama City Beach to Destin, and everywhere in between in South Walton.
The shoppers at the ReStore are just as important as the people donating since the profit from sales goes towards funding new Habitat homes. However, helping people find ways to furnish their homes with new affordable cabinets, tile, granite, vanities and appliances is also rewarding. "Not everyone has $2,000 to spend on new appliances," said Pall. New, or close to new items, can be purchased at the ReStore for a fraction of the cost in other stores. People can stop into the ReStore and find quality items they need, that they know will work and last, at an affordable price.
A lot of people volunteer with Habitat for Humanity to help build homes, but volunteers are always needed and welcomed to help at the ReStore to help with sorting, organizing, pricing and selling. They are especially looking for full time volunteers. "It's nice to have two or three extra people on our busy days," said Pall. " "We are helping people in need on a day to day basis and it's just extremely rewarding. The need is great."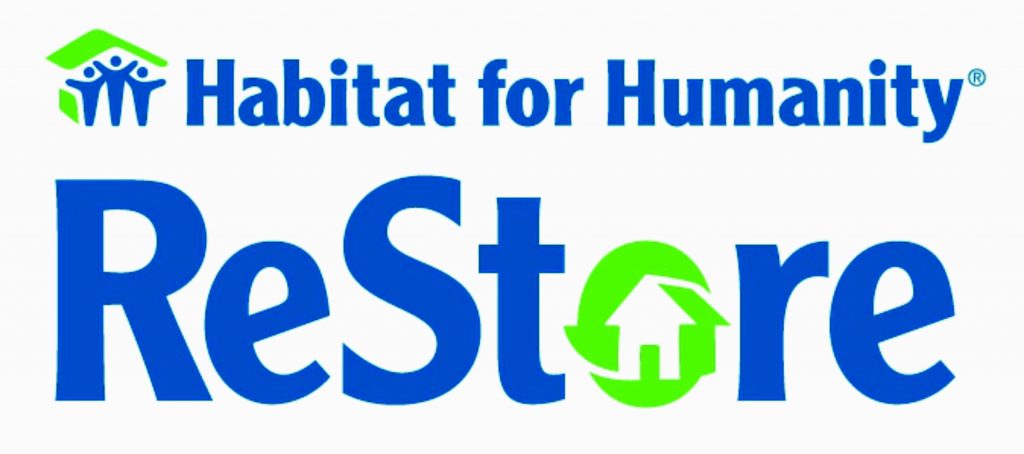 Visit the ReStore at 110 S CO Hwy 393, or check out their Website at www.waltoncountyhabitat.org for more information on how you can help support Walton County Habitat for Humanity by donating or volunteering at the ReStore.