With a focus on creating jobs and cutting taxes, Cecilia Jones Runs for District 2 County Commission in Walton County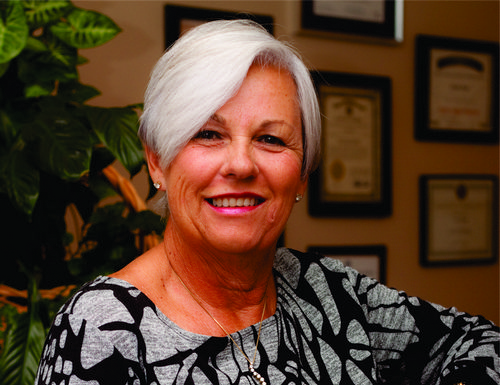 Cecilia Jones has announced she will seek reelection to District 2 seat for the Walton County Board of County Commissioners. She will run in the Republican Primary on August 28. Jones said that when elected, she will focus on four goals during the next four years: creating new jobs, cutting taxes, reducing traffic congestion, and protecting the character of our community.
New Jobs
Jones describes job creation as her top priority. She points to her work in helping secure state recognition of North Walton as a Rural Area of Economic Opportunity and landing outside funding for local projects as examples of her commitment to job creation over the last four years.
In the next four years, Jones wants to accelerate these efforts and see "more shovels in the ground, building big and bold projects that will attract new jobs and also bring competitive pressure so that wages go up for residents who are already working." Jones says she supports expanding access to higher education and worker training options for Walton County residents, providing greater support to revitalize downtown DeFuniak Springs, and increasing resources so that family farmers can better compete.
Taxes
Jones said her plans for taxes are more simple, and rooted in her conservative beliefs. She said that even though Walton County has the lowest property tax rate of any county in the state of Florida, county officials need to continue to be cognizant of low taxes with good services.
"Government must live within its means," Jones said, "and taxes should be as low as possible to provide effective and efficient services to residents."
Reducing Traffic Congestion
Jones also wants to reduce traffic congestion, an issue that primarily impacts South Walton. She says that her work in championing the construction of the new 331 bridge, as well as fighting to direct tourist funds for new public beach accesses and additional parking in South Walton, has given her needed experience to accomplish future goals. Jones said that to resolve traffic problems with big infrastructure projects will "require an intense amount of cooperation between different levels of government, with businesses, and with other stakeholders."
Her immediate approach to traffic congestion is a combination of more parking along Scenic Hwy. 30A, additional turning lanes, better coordination with the Florida Department of Transportation, and protecting existing open space to better manage growth and prevent future problems.
Protecting Public Beaches
Jones says that in the next four years, she will fiercely advocate to protect the public's right to access, use and enjoy Walton County's beaches. In 2016, she helped lead the fight to pass the landmark "Customary Use" rules protecting these rights, while also removing barbed wire, chains, and fences from our shorelines. Legislation coming out of Tallahassee has rerouted efforts, but the board will continue on the course set out for us by these lawmakers.
"I am a steadfast believer that Walton County residents and visitors should be able to access, use and enjoy Walton County's beaches." Jones said." At the same time, beachgoers should be good stewards of this use, clean up their garbage and not abuse their privileges or be a nuisance to upland landowners." Jones was born and raised in DeFuniak Springs, where she now resides. She worked for more than 35 years as a public school teacher in Walton County. She is a wife, mother, grandmother to six grandchildren, and a member of Vision Church at Christian International in South Walton.