by Emily Rose Proctor, SoWal Community Chaplain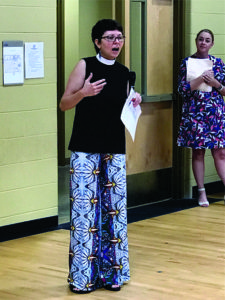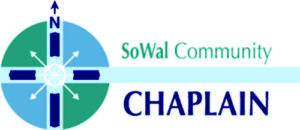 Earlier this summer, thanks to Trisha Wiscombe, the Spiritual Care Specialist for Sacred Heart Hospital on the Emerald Coast, I had the opportunity to tour the Hope Medical Clinic with Director Tim Roberts in both its locations in Destin and Freeport.  To quote their website, "In partnership with the community, Hope Medical Clinic provides free, accessible, quality healthcare for the working uninsured and medically underserved populations of Okaloosa and Walton counties in a respectful environment in which patients, health care professionals, students, and community members learn from one another."  In addition to office visits with primary care providers, patients of Hope Medical Clinic also have access to mental health professionals, specialists, pastoral care and social workers.
Talking with Roberts, it didn't take us long to figure out how the SoWal Community Chaplain could be of service at the Freeport Clinic.  Not only could I offer pastoral care to its clients, I could act as a crucial initial point of contact in South Walton, helping get the word out to potential patients and even signing them up for new patient screening appointments remotely.  A couple of weeks later at Caring and Sharing of South Walton, I was able to sign six people up for new patient appointments at Hope Medical Clinic, help an existing patient get reconnected to care, and put Point Washington Medical Clinic postcards (already out on our front desk) in the hands of several clients.
This new collaboration between myself, Caring and Sharing of South Walton, and Hope Medical Clinic has really opened my eyes to what is possible when nonprofits and service providers are able to think a little bit outside the box and work together in new ways.  Sometimes nonprofits, like churches, can get stuck in their own kind of empire-building, becoming territorial or isolated, but I have experienced a real spirit of openness and good will among many nonprofits and service providers operating in South Walton, evident at the Non-Profit Mingle that I co-sponsored with the Walton County Chamber of Commerce last month, where 30 non-profits gathered to network and share with the community about the services they provide.  A couple even joined myself and the board at Caring and Sharing of South Walton afterward in dreaming about the future and how we might better facilitate this kind of collaboration in a different location and building for Caring and Sharing. What would it be like to have some flexible space within Caring and Sharing that nonprofits that serve South Walton but are based in Fort Walton, Destin, or DeFuniak Springs could use as needed to meet with clients? How could we expand our services to better serve our area?  Could we share land or a building with other nonprofits who are also looking to relocate? I don't know exactly what the future holds, but I am excited about it because I believe it is becoming more and more evident to everyone that we really are #BetterTogether.
The post Better Together: Connecting More People to Care appeared first on South Walton Life | 30A News, Events and Community Information.