Water percolates as our No. 1 challenge
By Ben Stewart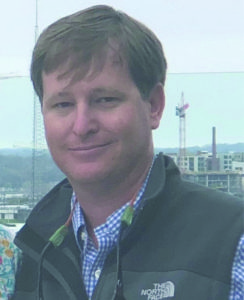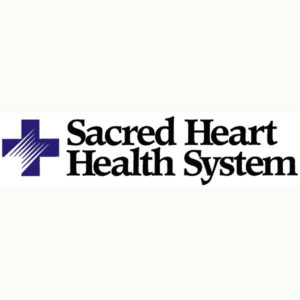 Growing up here on the Gulf Coast, I was blessed to spend my free time enjoying the outdoors.I've spent a lot of time on the water—and it has literally formed my career choices. Many parts of Florida are facing serious water quality and water resource challenges, but we still have opportunities here in our region to pause, protect, and plan. Earlier this year, I was pleased to see a new local non-profit, Safe water for Walton form. Its founders were spurred into action a year ago because of a pending State-level permit application that could allow a "deep injection well" for treated landfill leachate. (Leachate, or "lee-chate," is the liquid that pools in the liners of landfillsacross the U.S.). As an environmental and geological consultant, I came to find that Safe Water for Walton shares the same values I do, and I joined as a member. Safe Water for Walton isn't duplicating what anyone else is doing—and there's a lot to do.  I make time to serve on the Advisory Council, because it's a fun group of neighbors across Walton County and beyond, making real impacts in a smart way. My wife and I would like to raise a family here. Decisions made by government leaders today impact our future decisions—where to live, whether to buy a larger house, and whether any issues "out there" give us hesitation.  
Even if properly managed, an underground injection well for treated leachate could potentially create unique, challenging issues in our Central Panhandle water supply underground. We have a very different underground schematic than the southern half of Florida. Many deep injection wells serve a critical purpose. I applaud Safe Water for Walton's careful work to investigate and point out potential environmental risks with this particular usage of a deep injection well—as it may be a cautionary tale for our future. "Leachate" is formed when rainwater filters through wastes in a landfill, or through condensation/heat. The liquid leaches—or draws out—chemicals constituents and potential contaminants of concern when it comes in contact with landfill waste.
Depending on the age of the landfill and the type of waste in the landfill, contaminants of concern may be present. To protect the environment and human health, the Florida Department of Environmental Protection requires landfill leachate to be properly managed, "treated," and then disposed of. Typically, it's taken to a regulated wastewater treatment facility. The waste industry is sometimes maligned but the simple fact is, The Trash Has To Go Somewhere. Join us to work together as a community on mitigating this and other potential threats to our regional watershed. We are all depending on the same water sources no matter how that water is delivered into our homes and businesses.
Ben Stewart is a Santa Rosa Beach resident and serves on the Advisory Council for Safe Water for Walton.He graduated from the University of Alabama with a Bachelor of Science Degree in geology.
South Walton Life is proud to be an exclusive media sponsor of Safe Water for Walton's Second Annual "Operation Medicine Cabinet" in early 2019. Stay tuned for dates to be announced later this fall. Remember, and teach your kids: Don't flush, pour, or dilute any Rx or over-the-counter medicines down a toilet or drain. Let's keep hazardous waste and powerful pollutants out of our water supply chain.
The post Making Waves appeared first on South Walton Life | 30A News, Events and Community Information.
South Walton Life | 30A News, Events and Community Information South Walton Life | 30A News, Events and Community Information READ MORE