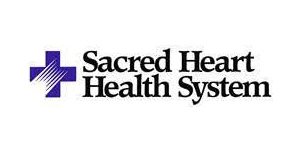 Sacred Heart Health System, part of Ascension, will soon begin construction of a new healthcare facility in the Watersound Origins community in South Walton, in collaboration with the St. Joe Company. The new healthcare facility will be conveniently located along Highway 98 at the entrance of Watersound, located 20 miles east of Sacred Heart Hospital on the Emerald Coast, between Santa Rosa Beach and Panama City Beach. Initial plans for the new healthcare facility include a 6,700-square foot multi-specialty ambulatory clinic offering primary care and OB/GYN services. Site plans for the healthcare facility will allow for future expansion up to 13,000 square feet of space offering space for additional specialty care services. Design collaboration is currently underway between the parties with the expectation that construction of the facility will begin this fall, with an estimated completion date in 2019. "This new facility supports our mission to offer residents of our community convenient access to expert healthcare covering a wide range of needs," said Roger Hall, president of Sacred Heart Hospital on the Emerald Coast. "Offering quality services at a convenient location is a priority for Sacred Heart. This project is part of our outpatient growth strategy to increase access to care in the communities we serve."
"We are pleased to continue our relationship with Sacred Heart to provide quality and accessible healthcare services to Watersound Origins homeowners and the residents of South Walton County," said Jorge Gonzalez, President & Chief Executive Officer of St. Joe. "This new facility is only the beginning of a much larger plan to meet the expected commercial needs of the residents in the Watersound community." The connection between Sacred Heart and the St. Joe Company dates back more than 18 years when St. Joe donated land for the site of Sacred Heart Hospital on the Emerald Coast which opened 15 years ago in Miramar Beach.
The post Sacred Heart and St. Joe Co. Plan New Healthcare Facility in South Walton appeared first on South Walton Life | 30A News, Events and Community Information.