"WOOD FIRED ITALIAN WINE DINNER" FEATURING ALL NATURAL WINES
Four-course, wood-fired dinner is Friday, Nov. 16 at 7 p.m.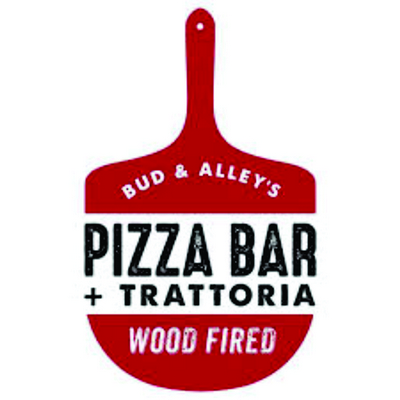 Bud & Alley's Pizza Bar + Trattoria on 30A in Seaside  celebrates the fall season with a Fall Harvest Wine Dinner on Friday, Nov. 16 at 7 p.m. Chef Phil McDonald of Black Bear Bread Co. and Chef Zach Keaton of Bud & Alley's Pizza Bar in Seaside will serve a seasonal, four-course wood-fired harvest dinner with special guest Pat Ladd of South Florida's Progress Wine Group that will showcase his all-natural wines. "We are thrilled to host a fall harvest dinner at Pizza Bar," said Chef Phil McDonald of Bud & Alley's Pizza Bar + Trattoria. "Progress Wine Group is producing some beautiful organic wines. Not surprisingly, sustainable and organic farming gets us excited at Pizza Bar, and it's a philosophy we're happy to carry over in the wines that we offer."
The wood-fired Italian-inspired harvest menu is as follows:
Diver Scallop Crudo with Cayenne Pepper, Puffed Farro, Grapefruit dusted with Jacobsen Sea Salt paired with Casa Coste Piane Prosecco Frizzante Naturalmente (2016).
Wood Fired Beets with Ricotta Salata, Winter Citrus, Endive, Pistachios
paired with Luigi Maffini, Cilento Fiano Kratos (2016)
Squid Ink Gnocchi, Charred Squid, 'Nduja, Tomato Conserva topped with Sourdough Breadcrumbs paired with Foradori, Foradori Fontanasanta Manzoni Bianco (2016)
Berkshire Porchetta, Pear Slaw in a Cranberry Jus paired with Dirupi, Valtellina Superiore (2014).
And for dessert, Sweet Heirloom Carrot Pie, Pecans and Ginger Ice Cream served with Italo Pietrantonj, Cerasuolo d'Abruzzo Rosé (2017).
Tickets to the Fall Harvest Wine Dinner are $120 per person (plus tax and gratuity) and includes an aperitif and passed hors d'oeuvres followed by a four-course wood-fired themed dinner from Chef Phil McDonald and Chef Zach Keaton with four flights of wine. Reservations are required and can be made by calling (850) 231-3113.
The post BUD & ALLEY'S PIZZA BAR + TRATTORIA PRESENTS appeared first on South Walton Life | 30A News, Events and Community Information.