Caring and Sharing of South Walton is excited to share details of its 10th Annual Spring Fashion Show and Luncheon, " Spring into Fashion." This year, the event will be held Saturday, February 23, at the Vue on 30a. Tickets are $35, and guests will enjoy lunch and a fashion show, silent auction, DJ, photobooth, and a boutique set up with items that have been collected for months at the Caring and Sharing Thrift Store. "Our staff and volunteers work hard all year to ensure we have some great items to share and sell at the Fashion Show," said Cindy Gervais, Sorting Room Manager at Caring and Sharing. Over 30 models will showcase three outfits each made up of clothing items and accessories that have been donated to the Caring and Sharing Fashion Show. After the event, items are available for purchase, and all proceeds benefit the mission of this long-standing, local nonprofit organization. "We are looking forward to having the event at a new venue this year," said Kim Hope,Executive Director of Caring and Sharing of South Walton. "This event has been happening for 10 years and is always a fun, community event! We have a blast planning and executing it and are hoping to bring in some additional funds this year." All funds raised at the 10th Annual Fashion Show will allow Caring and Sharing of South Walton to continue providing food, utility, prescription, and basic need assistance to residents of South Walton County. Sponsorship opportunities are still available, please email caringsharingsowal@gmail.com for additional information. ABOUT Caring and Sharing of South Walton, Caring & Sharing of South Walton provides food and assistance to local residents with the support of churches, civic groups, individuals, and businesses. Caring & Sharing of South Walton also operates a Thrift Store. Sales in the Thrift Store cover operating expenses and generate funds to help clients with food, prescriptions and utilities. Items for sale in the Thrift Store include clothing, housewares, bedding, furniture, electronics and books.nThe Thrift Store and Furniture Warehouse are open 6 days and are staffed by many volunteers who work to display, sort, sell and assist with the store operation. In addition to yearlong assistance, Caring & Sharing also has special projects for Back-to-School, Thanksgiving, Christmas including Angel Tree gifts for children.
Fore more information visit https://caringandsharingsowal.org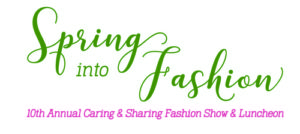 The post Caring and Sharing to Host Spring Fashion Show appeared first on South Walton Life | 30A News, Events and Community Information.
South Walton Life | 30A News, Events and Community Information South Walton Life | 30A News, Events and Community Information READ MORE