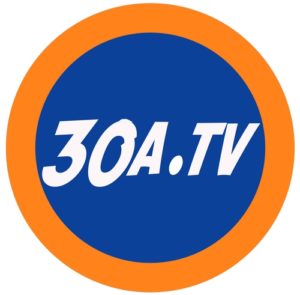 There's a little local talk show that has been streaming live on 30A Television's Facebook page every Friday night for the last 2 years. You may not have heard of it, but thousands of others from all over the world have, and they watch it every week. As a matter of fact, the show has built quite the impressive following, especially for a low-budget talk show that is about absolutely nothing in particular. The show reached its 104th episode on February 14th, the date of the first show in 2017.
The show, appropriately titled Nothing Scripted, is exactly that, not scripted. As a matter of fact, if you were to join the regular studio audience at 30A Television's studio in the Sandestin Market Shops in Miramar Beach, you would not find a single teleprompter, script, or even an army of writers engaged in brainstorming sessions. Nope. The only thing you might find would be a loose outline with bullet points which had been prepared a few hours before the show airs.
"The viewers are quick-witted, and a lot of times, they make us laugh more than we make them. It can be hard sometimes," said Paula Pendelton, Co-host and Content Creator, "but we try our best to read each comment."
Because the hosts are subject to a little ADD, Nothing Scripted does have a little bit of structure found in three recurring segments each week. These segments feature funny and unusual news, stupid jokes, and what they call a hydration word. The hydration word (which is basically the same as the drinking word game you played in college or high school,) when repeated, prompts the hosts and viewers to take a sip of their beverage of choice.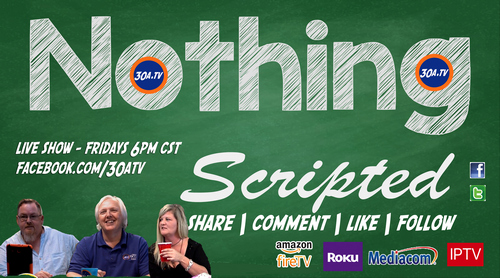 "It really is kind of silly, immature, and even stupid. We get to act like we're 12 sometimes, but we sure do have a lot of fun and our viewers seem to enjoy it," said Wes Herndon, Co-creator, Co-host, and Co-producer. We have fans from as far away as England who watch the show regularly, who even sent us a care package of gifts and souvenirs.
"One of the things I love the most," he continued, "is the instant reaction we get from both our studio and Facebook audiences. They're not just passive participants, they're essential parts of the show. Some of them even message me throughout the week with funny ideas for upcoming shows. Just to clarify, we don't steal those ideas, we actually add those contributors to the credits on the show."
Consistently across all platforms in which it airs, the show has 50,000 fans who watch every week, and they continue to grow. While those numbers aren't Seinfeld or Walking Dead numbers, it's huge for a little show that uses irreverent humor and broadcasts from a little studio in Sandestin. Who knows? Nothing Scripted could very well become the next huge thing in show business. Guess you'll have to watch it to find out!
The show is now so popular, that in December of this past year, a Nothing Scripted 5 day cruise is set to sail for a trip to Cozumel. Even more amazing, the cruise line has already almost filled their cabin quota.
You can see the show live every Friday evening at 6:00 pm CST on 30A Television's Facebook page. If you cannot watch it live, you can always see the replay anytime on their Facebook page, on Roku Web TV, Amazon Fire TV, or the 30A TV website.
About 30A Media:
30A has always had a different feel and lifestyle, which is why people from all over the country are embracing it. Our goal is simple, to be the #1 video resource for information, entertainment, and beach style. 30A TV broadcasts in 9 counties of the NW Florida Panhandle, nationwide on Roku Web TV, Amazon Fire TV, IOS App, Google Play, and at www.30A.TV. Download our free IPhone and Android apps to watch it live. 30A Media remains committed to continually providing innovative content for our viewers. Phone: 1-877-30aTV-48.
The post Irreverent 30A Talk Show appeared first on South Walton Life | 30A News, Events and Community Information.
South Walton Life | 30A News, Events and Community Information South Walton Life | 30A News, Events and Community Information READ MORE