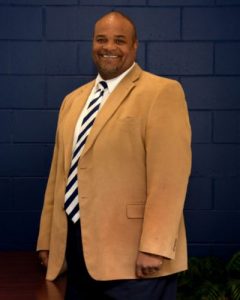 The 2018-2019 school year motto was "Making it POP in the Walton County School District!"   Progress on Purpose has been our rally cry as we moved toward making WCSD #1 in the state of Florida. Walton County School District places a high priority on educating and preparing students to meet the demands of the post-secondary arena and job market. Superintendent Hughes and the entire district are exceedingly proud of the accomplishments and progress made by all of our graduates, and wish them great success and happiness as they move on to the next phase of their life journey.
U.S News and World Reports has listed 100% of Walton County high schools on their Best U.S. High Schools list for 2019! The U.S. News rankings include data on more than 23,000 public high schools in 50 states and the District of Columbia. Schools were ranked based on their performance on state assessments and how well they prepare students for college.  We are proud to announce that for the second year in a row, all 4 of our high schools were ranked among the Top Schools in the State and Nation!
Teachers and Administrators throughout WCSD will be coordinating and participating in Summer Professional Development Conferences and Training beginning in June and continuing through till the August 5, 2019 startup date for teachers. Summer office hours for schools and the district complex will be 7:00 am to 5:30 Monday through Wednesday, and 7:00 am to 5:00 pm on Thursday.  All schools and district offices will be closed on Friday. This schedule will be in effect starting Monday, June 3rd, through Friday, June 26, 2019.
The new Dune Lakes Elementary School, located at 6565 Hwy 98 East in Santa Rosa Beach, will open August 2019 serving students in Kindergarten through Fifth Grade.  To register, contact Julie Mason at 850-622-5050 ext 2155 or masonj@walton.k12.fl.us.  Students who are currently enrolled at Bay Elementary will not need to re-enroll them at Dune Lake Elementary for 2019/20. These students will automatically "roll-over" to Dune Lakes.  What an exciting new adventure for all!
We are continuing to strengthen the development of higher order thinking skills through the Arts by providing advanced artistic opportunities.  Congratulations to South Walton High School Visual Art student Karen Yanez for being selected as a Silver Medalist in the National Scholastic Art and Writing Awards for 2019, and her teacher, Vivian Komando, for being recognized by the Alliance for Young Artist and Writers as an Outstanding Educator.  Congratulations also to goes out to the Walton High School and Freeport High School bands for receiving Superior ratings at the Florida Bandmasters Association District Music Performance Assessment, and achieving the honor of participating in the State Music Performance Assessment.
As schools begin to close, many families are left wondering how they will feed their children during the summer months. The Summer BreakSpot program provides nutritious meals at no cost to children 18 and under while school is out for the summer.  Beginning June 3rd and running until July 31st, the two primary open sites in WCSD will be Freeport Elementary and Maude Saunders Elementary.  No registration is needed to participate in the program. Lunchtimes are 10:30 am – 11:45 pm. Afternoon Snack is provided from 1:00 pm to 2:00 pm.
Superintendent Hughes encourages all of our students to prevent summer learning loss by engaging in recreational reading and writing.  Perhaps students could join the local library, or start a creative writing journal. There are many resources on our district website at www.walton.k12.fl.us to inspire and encourage summer learning!  Wishing all a safe and happy summer!
The post June 2019 Walton County Schools Superintendent's Update appeared first on South Walton Life | 30A News, Events and Community Information.