It was June 2009, in the midst of a once-in-a-lifetime economic downturn that Susan Henry and her daughter Cortney Hood found themselves out of the design business and looking for "new careers fast." With storage trailers full of furniture and Susan's husband Tommy having empty units in his MIramar Plaza shopping center, the mother and daughter duo decided to take the leap and open Ava's Attic Consignment boutique. If you've been around a while you know the rest of the story! Susan and Courtney quickly established their business as a premier Consignment Boutique, combining impeccable design elements in a consignment atmosphere. On June 22nd, Ava's will be commemorating its 10th year in business with an Open House celebration from 4 p.m.-7:30 p.m., with food and beverages provided by the local Thai Onion, Pedro's Cantina Grill and Dynasty Chinese Cuisine beginning at 5 p.m. and live music by the Long Leaf Drive Band at 5:30 p.m. till closing. Also, there will be door prizes and a chance to win a $100 gift basket provided by local chocolatier Pecan Jack's. "Our customers made Ava's what it is today," said Susan. "This is our small way of saying thanks to our friends and loyal customers, we have been so blessed to know." All day, Saturday, June 22nd, customers will enjoy 10% off all purchases.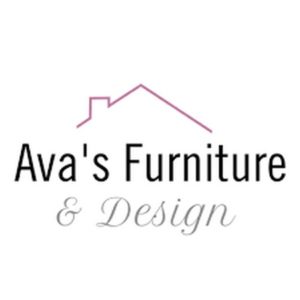 In collaboration with Ava's, South Walton Life will be co-hosting and co-sponsoring the event. The SoWal Life publication is celebrating its three-year anniversary and is looking forward to connecting many of the newspaper's regular columnists with the general public that have been following their writings the past few years. "This is our way of taking a day to say thank you to the Lord above as well as our writers, our readers, and all who have made SoWal Life the special part of the community it has become," said founder and publisher David White.
"I'm expecting a great turnout," Says Ray Cyr, founder and director of sales for South Walton Life. "We hope to personally thank as many members of our community as possible." Be sure to check the SoWal Life Facebook events page for updates and further details as they become available. Ava's Furniture & Design is located in the Miramar Plaza, 12889 Emerald Coast Pkwy., Suite 108-109 B in Miramar Beach. Call (850) 424-6767 for more information.

The post South Walton Life and Ava's Furniture to Hold Joint Celebration and Open House June 22 appeared first on South Walton Life | 30A News, Events and Community Information.