It's a great time to be investing on the Emerald Coast
By Tad HUnter
Income from rental properties is up supporting real estate price appreciation. Property values are growing at a healthy 5% annual clip. We are not in a speculative market as characterized by the traits of previous tops. Cash buyers remain significant in the market. Low interest rates and stock market uncertainty have investors seeking both safety and yield for their dollars. Recent property increases are reasoned and prices remain attractive to investors looking to diversify into income producing hard assets. The biggest hurdle to sales currently is a shrinking level of inventory. If you have been thinking of selling give me a call to list. Our marketing to the thousands of vacationers visiting the area monthly can help you get the best price and sell quickly.
Investors looking to buy a vacation condos may hear the term "condotel" for the first time when they talk to their lender about financing their new beach property. A condotel is the term used to describe a type of real estate that has "hotel" like characteristics. These investment condos are individually owned often in a resort area and are popular because of the turnkey nature of the management. Features present in a property that may qualify the property as a condotel could be on-site reservations, a front desk, a common owner (the developer) of units greater than 10% of the total available, a large percentage of studio sized condos, valet and daily maid service, plus numerous others.
Why does it matter if the condo you've decided to buy is considered a condotel? The financing products available to lenders for condotels are different than what's available for traditional residences, second homes, and traditional condos. Loans for condotels typically require a higher down payment and the interest rate may be a little higher than on a traditional FNMA loan. If you are making an offer to purchase a property considered to be a condotel it is best to use a knowledgeable local lender. They know the properties and products to help you close as quickly as possible. There are numerous stories of well qualified buyers being unable to get financing from their "hometown" banker. These bankers often realize weeks into the process that they do not have the right loan product for purchasing along the beach. It is through no fault of their own that guidelines for these properties are simply different. Is a condotel a "bad" thing? Absolutely not. Many of the amenities and features that qualify your property as a condotel are the same reasons that you desire to own it. Don't let the term scare you.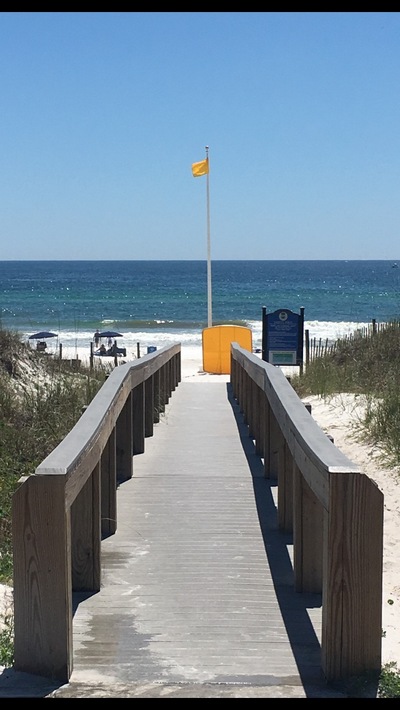 A few recent data points for the 32550 zip code from the Emerald Coast Association of Realtors:
Sales YTD through May – 508 transactions closed. 
Active Listings- 19% lower ytd than the year ago period
Total Value of sales – $253 million 
Average sale: $498,997
Months of inventory – 5.7 months, down 20% from year ago levels. This is the lowest level in two years. The "months of inventory" measure is a simple guide to how much inventory is both on the market and how quickly it is being absorbed. At the current pace it would take 5.7 months to sell all current listed inventory.
The median list price is up 10% while median closing prices are up just 5%.
Tad Hunter is an associate Broker at RealJoy Properties serving families in the Miramar Beach and South Walton area. Tad specializes in income property investing. He is a partner in the RealJoy Vacation Company, which has provided property and vacation management services in the area for 10 years. 
On marriage: "Things that never interested you before become fascinating because you know they are important to this person who is so special to you. You think of this person on every occasion and in everything you do. Simple things bring them to mind like a pale blue sky, gentle wind or even a storm cloud on the horizon." B. Marley
Tad and his wife Platte celebrate 25 years of marriage this month.
The post Tad Hunter's July 2019 Real Estate Update appeared first on South Walton Life | 30A News, Events and Community Information.