By Dina Haas
Grandparents, children, and even pets are gobbling up CBD and loving it. From pain and seizure relief to anxiety and sleep assistance, people of all ages are finding out how helpful this plant can be. CBD has all the medicinal benefits of medical marijuana, without the psychoactive properties that get you high. AARP wrote an article about it, and pharmaceutical companies are developing drugs with it. So utilizing it with massages makes a whole lot of sense.
When Dina Haas' father passed away last year from cancer, it had an incredible impact on her life. I needed a change, something I could be passionate about, which impacts other people's lives in a positive way. After 20 years in the pharmaceutical industry, home health and hospice, I learned a lot about how and why drugs work, and how to read product labels. I applied this knowledge in working for Canbiola, a company that manufactures and distributes high-grade CBD to healthcare practitioners and physicians. The more I learned, the clearer it became that using CBD in a wellness business that provides therapeutic massage was a no-brainer. Om Relaxation Spa, a CBD massage and wellness spa was born.
What makes Om Relaxation Spa unique and special are the different approaches taken for pain and stress management, the warm welcoming environment, and of course the people. One truly becomes a part of the family, and it's a family that's likable! Only licensed massage therapists who also have medical backgrounds work here, and all the products are high-grade, organic, pure CBD and DoTerra essential oils, as well as high-quality carrier oils and supplements.
The Director of Therapy is Greer Michelle Creehan. She is a licensed massage therapist, RN, And Health Coach. Her extensive medical background sets her apart from other therapists. Every client is unique, and everyone's pain response is different.  She utilizes myofascial techniques and trigger-point therapy to help alleviate pain, without causing additional pain. Her techniques combined with Canbiola CBD, and DoTerra essential oils are a game-changer for most people. CBD is touted to have anti-inflammatory and pain relieving properties, and the clients attest to that! In addition, many people are not aware that certain foods can cause inflammation, just as some can help alleviate it. As a health coach, Greer offers clients a health-coaching program. The program can be as simple as diet management, supplement recommendations and recipes, to grocery shopping with clients, and even in-home cooking demonstrations.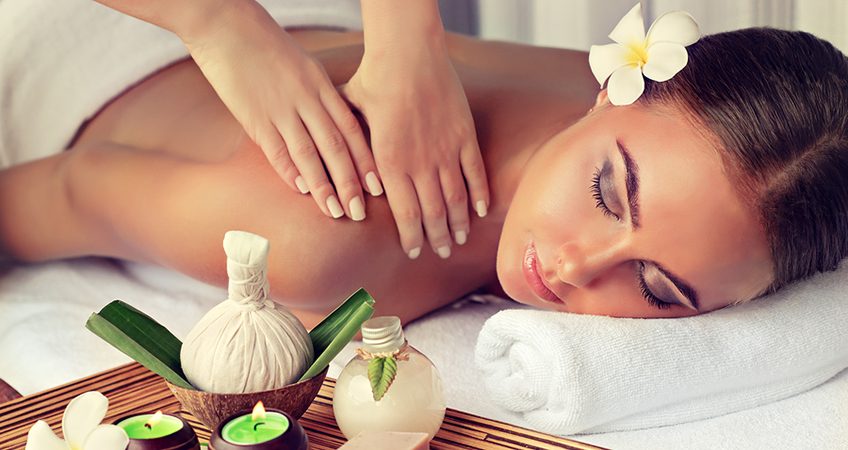 Om's unique approach to wellness is truly what makes it unique. Medical knowledge combined with skilled therapeutic massage is what has clients talking and then returning.
The quality of products is just as important. Everyone is trying to get on the CBD bandwagon, and that's scary. It's difficult to know what kind of product to buy. Here some things to look for when shopping:
Always look for 99% pure CBD grown and produced in the USA.
The label should clearly state all the ingredients, the purity, the lot number, and the expiration date.
Make sure the product is independently third-party laboratory tested. This ensures no contaminants, and that there is actually CBD in it.
Om Relaxation Spa carries Canbiola CBD in salves and tinctures for retail, as well as DoTerra essential oils, scented candles, and scrubs.
If you are stressed out, have an injury, pain, or arthritis, come check us out and feel the difference! You will be glad you did!
Call Dina Haas at 850-368-2875, email omrelaxationspa@gmail.com, or Omrelaxationspa.com.
The post CBD-Pain Relief from a Plant appeared first on South Walton Life | 30A News, Events and Community Information.
South Walton Life | 30A News, Events and Community Information South Walton Life | 30A News, Events and Community Information READ MORE