By Rita L. Sherwood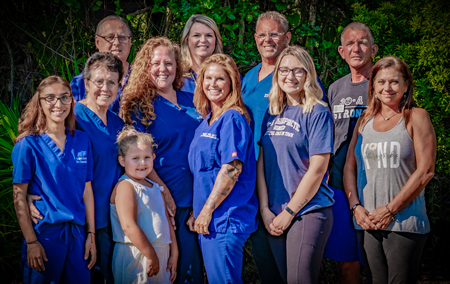 It all started with one idea, an idea that kept popping up in owner Dr. Scott Thurston's head, in order to stay strong and healthy, wouldn't it be cool to be able to go to one particular place, to have all those services under one roof. How could one combine a complete gym facility with the availability of chiropractic care, deep tissue massage and medical care? Well that's how it all began, and now the "All in one" location has been created: 30A Gym and Fitness, 30A Chiropractic, 30A Massage, 30A Yoga, and 30A Medical, at 4161 West County Highway 30A in Santa Rosa Beach. And, the locals love it.
The gym opened in June of 2016 and thanks to a growing local population, and ever-present tourists, soon became the place to go to workout. The equipment is top of the line, covering all methods of working out from free weights to selectorized machines and cardio equipment; there are showers and bathrooms for men and women, and also free lockers. An attendant is present, and 24/7 access is also available. Also, for the safety of its members, both the inside and outside of the gym is under 24-hour surveillance.
And they've maintained the same personal trainer, Eugene Mims, since the gym's opening. Eugene has a great following and is certified, licensed and insured as a senior fitness specialist as well as a functional specialist, and lives by what he teaches. Most days, Eugene makes the 5-mile trip from his house to the gym on his bicycle or paddleboards in the bay on his days off.
The gym also works closely with the 30A Yoga Studio located on the ground floor of the building. Offering classes on Monday mornings, Wednesday mornings and evenings, and Friday mornings, there's a steady flow of regulars as well as visitors. Quite a few nurses and doctors from the local area also attend the yoga classes. The instructors teach private sessions for wedding parties, and recently held a "Yoga with your Kitty" event, partnering with Alaqua Animal Rescue.
30A Medical is located on the ground floor also and functions as a primary care provider. Led by Dr. Tommy John as the Medical Director, they have recently added Ms. Katie Huckaby, ARNP who works closely with Dr. John.
Katie is an experienced family nurse practitioner with her master's degree from Western Kentucky University, and has previously worked as an RN at Vanderbilt Medical Center in Nashville, Tennessee in the Pediatric Emergency Room. Since leaving Vanderbilt after receiving her nurse practitioner license, Katie has amassed 5+ years of clinical experience in primary care, urgent care, occupational health, and aesthetic injections. 30A Medical also provides BOTOX, and will soon introduce IV therapy.
30A Chiropractic and 30A Massage rounds out the location.
With more than 15 years experience in private practice, Dr. Scott Thurston sees the benefit of providing chiropractic care, health, and muscular relaxation to his patients. Dr. Scott as most people call him, works very closely with the medical group, the gym, and 30A Massage.
30A Massage provides a "spa" feeling with clinical results by providing a deep tissue medical massage, scheduled in one-hour increments. The licensed massage therapist is Racheal Hill, who also obtained her BS in Exercise Physiology to better understand the entire muscular system, including the correct process to massage expectant mothers. Racheal has also recently introduced "cupping" for those patients who request the procedure. Her technique and understanding of her clients has produced a steady following.
So, the next time you're out on 30A, and you're endeavoring to stay strong and healthy, stop by and see the many services this "all in one" location offers, you won't be disappointed.
The post 30A Chiropractic has grown into an "All in One" Health Center appeared first on South Walton Life | 30A News, Events and Community Information.