This January
The General Public is invited to join Anne Hunter Galleries in welcoming  Escape to Create artist, Jeremy Dennis. The exhibition will run through January 31st. Mr. Dennis is a contemporary fine art photographer and tribal member of the Shinnecock Indian Nation in Southampton, NY. His stunning visual narratives examine indigenous identity, assimilation and traditional storytelling. Among his many honors and awards, Dennis was one of only ten national recipients of the 2016 Dreamstarter Grant from Running Strong for Our American Indian Youth for his series On This Site. His Escape To Create residency will advance his next researched series called Rise. He offers a digital portrait and collage workshop based on storytelling traditions.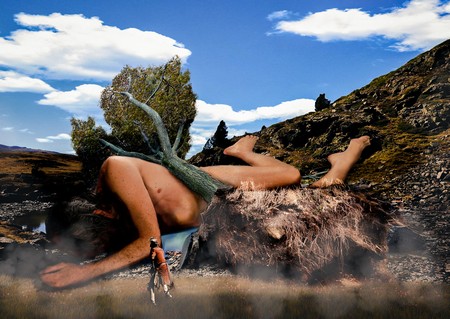 Artist Statement
Native American stories and legends have traditionally served the role of dealing with the unknown for Native people, specifically to illustrate the power of nature and create a reverence for it. As a Native American myself, recreating these stories with digital photography is my way of dealing with my own mysteries – where I come from and who my people are. The medium of photography, and my specific method of creating photorealistic, yet supernatural, images is to transform these stories from myths and legends on a page to depictions of actual experience in a photo. Using photography's power to mirror reality, the stories subscribe to the modern standard of perceptual spiritual belief. The themes, aesthetics, morals, and stories of each image attempt to give Native American culture a contemporary agency to discuss the taboos of post-colonialism and universal global themes.
For more information please visit: www.jeremynative.com and www.escape2create.org.
About Anne Hunter Galleries
Anne Hunter moved to Santa Rosa Beach, Florida, in 2004, and opened cafes and art galleries in the new urbanist communities of Alys Beach, Watercolor, Rosemary Beach and Seaside. In 2010, she moved part-time to SoHo, New York City, to scout emerging artists while becoming a freelance writer. Her art gallery, Anne Hunter Galleries is located at 25 Central Square in Seaside and is dedicated to preserving the primitive, contemporary and modern art of the new urbanism. For more information, contact: Anne Hunter | 214.641.1048 | anne@annehuntergalleries.com | www.annehuntergalleries.com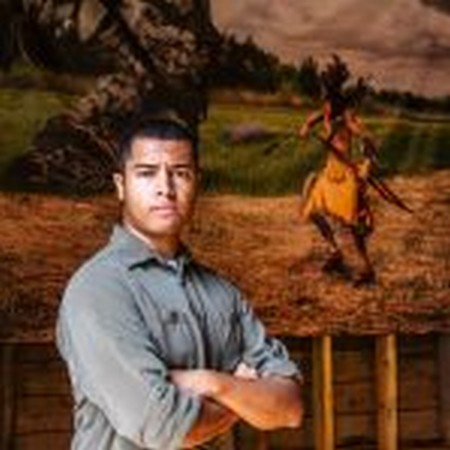 The post Anne Hunter Gallery Hosts Jeremy Dennis "Escape to Create" Exhibit  appeared first on South Walton Life | 30A News, Events and Community Information.