Performances are Thursdays, Jan. 9, 16, 30 and Feb. 6 at 7 p.m. 
Emerald Coast Theatre Company's StoryTeller series returns in January with four offerings on Thursday evenings at 7 p.m. January and February. The 2020 lineup that includes "An Evening with Gileah Taylor: A Life Lived in Song" (Jan. 9); "Winston Churchill: Through the Storm" performed by Bruce Collier (Jan. 16); "Resurrecting van Gogh," written and performed by Jason Hedden (Jan. 30); and "Dinner with Booker T" featuring Broadway actor Darryl Reuben Hall (Feb. 6). All series events will be staged at ECTC's performance space located at 560 Grand Boulevard (upstairs) in Grand Boulevard at Sandestin, located in Miramar Beach, Florida.
The series begins on January 9 with "Gileah Taylor: A Life Lived in Song." Gileah Taylor is a local singer-songwriter and recording artist who has written and released seven albums since her teen years. Gileah will be telling the stories behind selected songs from each era of her life. Back by popular demand, Bruce Collier will return to ECTC's stage on January 16 to perform his acclaimed one-man show "Winston Churchill: Through the Storm." Travel back to July of 1945 after Nazi Germany has surrendered and Adolf Hitler is dead. British Prime Minister Winston Churchill reminisces about his personal and public life, the war, and the possible future. Moving back and forth from past to present, Churchill recalls his worst and finest hours.
Actor/playwright/comedian/professor Jason Hedden performs his original work "Resurrecting van Gogh" on January 30. This play is based on the life, work and writings of Andy Martin, a medical student and oncology patient at Tulane University, who conducted groundbreaking research on sinonasal undifferentiated carcinoma (SNUC), an extremely rare form of cancer that eventually took his life. The majority of the performance text comes from Andy Martin's private journals. The production includes a live performance, short documentary and a Q&A about the creation of the work. ECTC's StoryTeller Series concludes on February 6 with "Dinner with Booker T," written and performed by Broadway artist Darryl Reuben Hall. On the 16th of October 1901, Booker T. Washington became the first Negro to dine at the White House. Through song and dance, multiple characters are portrayed in this solo show in which Mr. Washington recalls the joys and racial aftermath of this infamous dinner.
Tickets are $30 per event with senior, military, and student discounts available. A subscription to all four is just $99. Purchase tickets online at www.emeraldcoasttheatre.org/on-stage or call (850) 684-0323.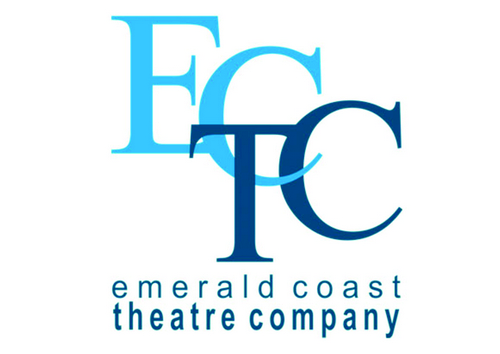 The post Emerald Coast Theatre Company Storyteller Series on Stage This Winter appeared first on South Walton Life | 30A News, Events and Community Information.
South Walton Life | 30A News, Events and Community Information South Walton Life | 30A News, Events and Community Information READ MORE