By Lisa Cyr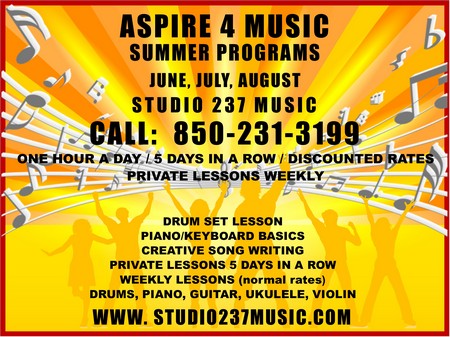 The deer ate all my green bean plants yesterday, then began to eat the roses in my front yard.  My piano student noticed him outside my piano room window.  We watched for a moment.  A beautiful young animal hungry for food.  I hope he doesn't eat all my rose buds since I have high aspirations for them to bloom.  The green beans are history.  Thankfully, he doesn't like peppers, kale, nor arugula.  Found out he went next door and ate their garden too.  Oh well.
Everyone has aspirations. Some by the day and some that last a lifetime. Music, nature, and administration seem to be mine.  Finding ones' enjoyable driving-force and turning that into a lifelong journey is most people's hope. It's that saying, "I've always wanted to ____________".  I believe the goal is to choose one and seek to do it.
At some point, a change happens when you want to share your aspirations with others.  We really need each other.  I started out as a child with a passion for music.  That passion grew into a heart to share and help others discover and develop their musical aspirations.  Along with that came years of study, practice, performance, and work.  Although, it is much easier to do what is naturally fun.
Too many times, we put our dreams on the back burner to help meet the needs of those we love.  I tried that too.  It was rewarding, I learned a lot, exercised my other giftings, helped a lot of people, and ultimately returned full circle to my childhood passion.  God has a way of turning us around.
I believe that summertime is a great opportunity to try or learn something new. Uninhibited creativity is high.  A change of season usually ushers in new curtains, bedding, clothes, cars, events and yes…music.  In fact, many famous songs are released during the summer in hopes of becoming the top "Song of the Summer", because people are looking for something different to make them smile, dance, sing and celebrate. They create fun memories to share and talk about.
Since our Music Studio is all about helping others reach towards their musical aspirations, we want to let you know that all of June and July we are teaching music lessons (beginner thru advanced) in a variety of ways through our Aspire 4 Music Summer Programs:
Once a week lessons (you choose those weeks) either at the Studio or Online
5 days in a row private hour lessons at a discounted rate including:  Creative song writing for kids, piano, ukulele, guitar, learn to play on a drum set, violin.
To get started, give Studio 237 Music a call at 850-231-3199, visit our website www.Studio237Music.com, or send us an email at Studio237Dawson@gmail.com.  Have a great summer!
The post Aspire 4 Music appeared first on South Walton Life | 30A News, Events and Community Information.